Russian spies: UK media like them spicy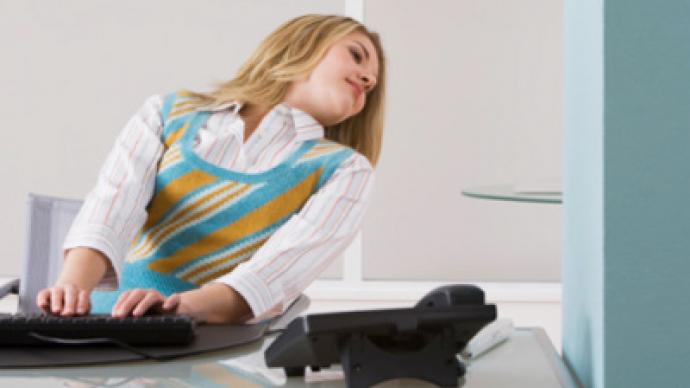 Another Russian femme fatale has found herself at the center of a Bond-style spy scandal.
The UK media are gripped by the spicy details of the drama involving the 25-year-old, dubbed the Russian Sex Bomb, and British MP Mike Hancock.
Russia's charge d'affaires in Great Britain Alexander Sternik said on Thursday, citing British official sources, that Russian citizen Katerina Zatuliveter was arrested over violations of British migration laws. However, according to earlier reports, Zatuliveter, who had been working for a British member of parliament, was detained at her London-based apartment on December 2 by MI 5 security services on suspicion of espionage, reports Itar-Tass.The alleged Russian spy is currently in detention. Her deportation has already been agreed upon by the Home Office and the Home Secretary.Mike Hancock is adamant his aide will appeal against the decision. If confirmed, however, this would be the first case of a Russian alleged spy working in parliament to be expelled from the country since the end of the Cold War.The whole story seems to have very quickly moved away from the political arena. So it may well be that we are getting another "Anna Chapman" at the center of this latest spy scandalShortly after the scandal erupted, British media fell upon the fluffy details of another bond-style story. They are talking about how Katerina Zatuliveter would walk around in very short skirts and high heels with her employer, Mike Hancock. According to other people who work in the Houses of Parliament, he would often take her to lunch while she was wearing this kind of outfit.Other media outlets are calling her a "Russian sex bomb that detonated in the British Parliament."
They are also talking about Mike Hancock, who is an MP from the south of England, asking questions about nuclear arsenals. Those sorts of questions are often submitted to the government by assistants like Katerina. There is some concern in the UK about whether she has knowledge of Britain's nuclear secrets.The media also refer to other people who worked with Zatuliveter and who nicknamed her the "mad candle girl", for her custom of lighting scented candles while preparing reports for Hancock."A honeytrap," "the spy who snared an MP," "a mini-skirted blonde," "the MP's sexy Russian aide" – Zatuliveter must feel flattered by these monikers.
Dan Sabbagh, head of Media and Technology for the Guardian newspaper, said that the fear of Russia has not gone away in the UK, and this story is popular because it brings back the memories of the Cold war."This is a kind of story that we love in Britain. It brings back the memories of sort of a simpler time if you like, when it was the West against the East. It brings back time and memories of intrigue and all sorts of excitement," Dan Sabbagh said. "Is it a serious story? It is quite a serious story. Spying is quite a serious matter and allegations of spying are a serious matter. Did this woman get access to really sort of high-grade information? Well, she was working for a backbench MP, a distant member of the government. Yes, he had some military interests in his constituency and yes, he was asking some questions in parliament – but frankly, you know, anyone can ask questions in parliament. So I'm not sure she got any high-grade information. But it's a great story because it is like the old days."
Meanwhile, former British intelligence officer Harry Ferguson says that given the chance, the UK government would have preferred to handle the situation more subtly, avoiding a fuss in the media."It would pay Britain to have much better relations with Russia and I think the government is at the moment actually seeking that," Ferguson said. "I think the government would like to put it all behind us. I think that's why if it could have controlled this matter, it would've been handled quietly."
You can share this story on social media: