Ireland expels Russian diplomat over spy passports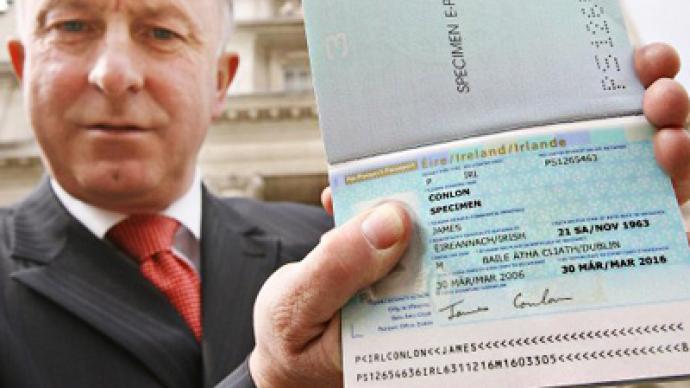 Ireland is expelling a Russian diplomat after accusing Moscow of stealing the identities of Irish citizens for use in spy operations.
Dublin claims police discovered Russian agents counterfeited six Irish passports. The stolen documents were used as cover for Russian agents operating in the US.Deputy head of the Russian Foreign Ministry Vladimir Titov has called the move of the Irish authorities "unfriendly" and said that it will not go without attention. Last summer, Washington detained ten people on suspicion of acting as deep-cover members of the Russian intelligence.They were later exchanged for a group of people Moscow accused of spying.Ireland says it hopes that the expulsion of the Russian diplomat will not affect ties with Moscow.
You can share this story on social media: