Ingushetia starts major anti-terrorist operation in North Caucasus
Published time: 5 Jul, 2011 11:05
Edited time: 5 Jul, 2011 17:33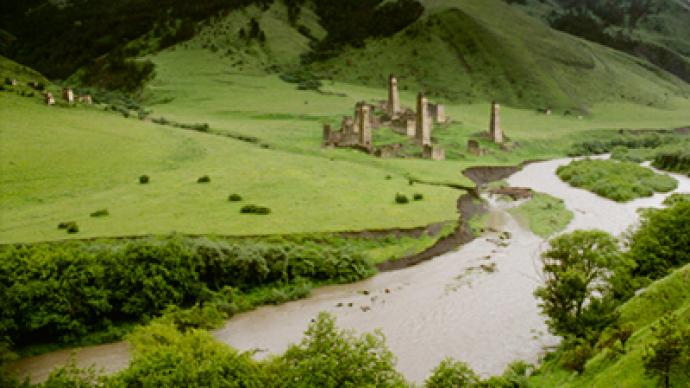 Some 30 active militants are currently hiding on the territory of the republic, the President of Ingushetia Yunus-Bek Yevkurov has said.
A special operation will be conducted in the North Caucasus republic from July 5 through November 30, the Federal Security Service's department for Ingushetia announced on Tuesday. The operation is to include activities directed at exposing and destroying illegally armed groups operating in the Sunzhensky District.
The introduction of a new counter-terrorism regime was implemented in that district, as well as two others, several months ago. The latest counter-terrorist operations took place on March 28, when 19 militants were killed in a ground operation and an air-strike near the village of Verkhny Alkun in Sunzhensky District. The information that internationally-wanted terrorist Doku Umarov could have been among those killed has not been confirmed.
According to President Yunus-Bek Yevkurov, some 30 active militants are currently operating in the republic. All of them are so-called irreconcilable militants, and they "will be destroyed if they don't lay down their weapons," he told Interfax on Tuesday.
Yevkurov reiterated his position that those who surrender to the authorities will get a chance to return to a peaceful life. The officials and law-enforcers have been working closely with the militants' relatives. At the same time, the current special operation is intended to demonstrate to the militants the new hard line the authorities are taking. The operation involves the republic's Interior Ministry, the Federal Security Service department for Ingushetia and Interior Troop units.
Early on Tuesday, a militant was killed in a clash in the Malgobek District of Ingushetia. A group of 3-5 people put up resistance against the police, with one police officer being killed during the operation, Yevkurov said.
Sources in the republic's Interior Ministry said the policemen had run into a group of militants who were trying to establish a base in the forest near the village of Sagopshi, Malgobek District.
Speaking with Yevkurov in April, President Dmitry Medvedev praised the Ingush leader for his efforts to reach out to various groups of people within the republic. An agreement must be reached if that is possible, the head of state then said. But there must be no negotiations with the irreconcilables, he stressed. "They are criminals and must be either detained or killed, depending on the circumstances."