MP proposes to jail journalists for gore & violence on TV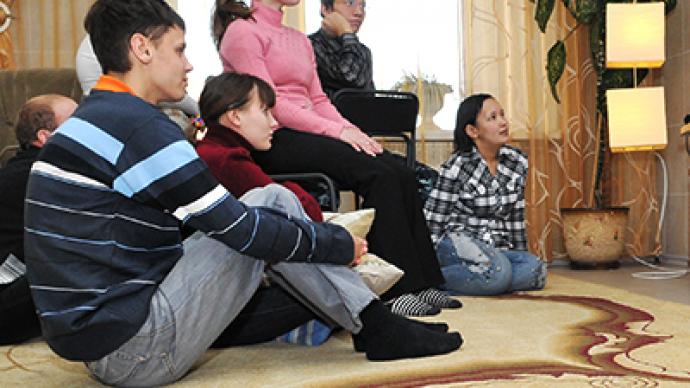 A Fair Russia MP has produced a bill that would limit what he describes as 'negative TV content' to 30 % of air time in a move to protect people from harmful information.
The draft law defines what is acceptable and what should be kept away from viewer's eyes. Journalists should inform people rather than show explicit bloody details in news, the author of the initiative, Oleg Mikheyev told Izvestia daily.The MP insists the point of the law is not to introduce censorship. In his opinion, people just cannot deal with all the negative information they get from the media. "Reports from sites of accidents and terrorist acts that provide close-up view of injured people cause psychological trauma," Mikheyev stated. Under the proposal, such content, as well as videos of violence against animals, acts of suicide and paedophilia should be completely banned.Heads of TV channels and journalists who violate the law would face up to six years behind bars. The idea was welcomed in the ruling United Russia Party, which may soon develop its own – "more specific" – version of the bill."A person should be informed without scenes of violence and horror," a senior member of the party, Valery Trapeznikov noted. The opinion was echoed in the upper house of the parliament. To understand a situation or have compassion, one does not need to see "a mutilated body," Senator Dmitry Ananyev told the paper. Meanwhile, journalists have criticized the idea, which may eventually lead to "total censorship" in the media. It is impossible to work out a law that would accurately regulate such issues as it is more a question of ethics, noted Eduard Sagalaev, President of Russian National Association of Broadcasters.
You can share this story on social media: