Very black list: Russia to classify list of banned websites
Published time: 13 Aug, 2012 13:45
Edited time: 13 Aug, 2012 17:45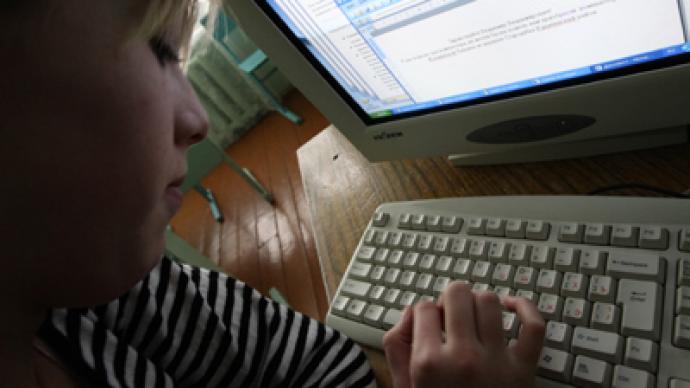 A group of MPs and experts working on the list of banned internet resources have suggested it be closed to the public - otherwise it could backfire and start acting as an advertisement for the illegal resources.
The workgroup is developing the sub-acts to the recent resonance amendments to the federal laws on communication, on information and on children's protection that order the creation of a special list of banned websites as well as an effective mechanism that would prevent the information on these sites from reaching the public.
The latest suggestion is to make the list of banned sites closed to the public because otherwise it could only promote the information the officials would rather prevent from spreading.
However, deputy communications minister Aleksey Volin has told the Vedomosti newspaper that the move will not give any grounds to pressure the owners of the websites and the hosting providers as the law states that the maintainers of the banned site should be informed as soon as it is included in the list.
At the same time, the official noted that the community needs a mechanism to monitor the law enforcers' bans and suggested a body be created comprising representatives of the internet and communications sector. The group would register all moves aimed to ban certain resources and prevent the abuse of the law by law enforcers.
The head of the Safe Internet League, Denis Davydiov, supported the idea, saying that the supervisory body could also fight with fraudsters who pose as intermediaries in talks between the website owners and the authorities.
Besides, experts suggested to create a special service that would tell the internet users about the blocked websites, but only when they actually start to check for their names.
Representatives of search engines, such as Google and Russia's most popular search tool, Yandex, argued that the register of banned websites should be open to hosting providers, developers and other technical specialists, as these people will have to cancel the blocking of websites after owners remove the offending content.
President Vladimir Putin signed the law obliging Russian internet providers to block websites with banned content at the end of July this year.
The bill provides for an official blacklist of banned websites, web pages and web addresses that contain information dangerous for children. This concerns child pornography, information on illegal drugs and also suicide instructions.
According to the new law, the all-Russian monitoring agency Roskomnadzor will select an NGO that will monitor the web in search of illegal content. The information will be forwarded to Roskomnadzor, which must first warn the owners of the resources.
If the owners do not block the content within 24 hours the agency will charge the internet providers with this task. If the provider takes no action, the website will be included in the blacklist.
Owners of web resources included on the blacklist can contest this decision in a regular court within three months after their inclusion.