Russian 'internet blacklist' goes online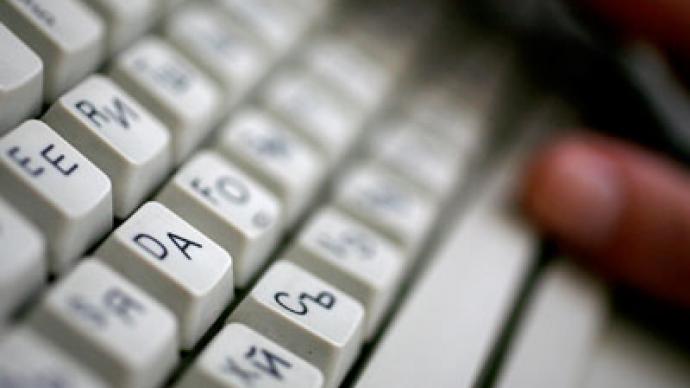 The Russian law aimed at the protection of children from harmful web content – the so-called internet blacklist – has come into effect. From now on, authorities will be able to force certain web pages offline, even before a trial.
It primarily refers to internet sources containing child pornography, suicide instructions or those promoting drugs. In cases with other kinds of illegal information, the decision on whether or not to ban a website will be made by a court.
A unified register of websites with information that is banned to be distributed in Russia (http://zapret-info.gov.ru) went online on Thursday. The "blacklist" is operated by the country's media and communications watchdog, Roskomnadzor.
Now anyone (even anonymously) can use the source to report on a website they believe to be illegal or suspicious, and the watchdog is obliged to take measures. That does not mean, though, that every website complained about will be blocked.
First, every report will be analyzed by experts and only after that a decision on whether to block access to the internet page will be made.
Under the law, once a website with illegal content is discovered, Roskomnadzor has to inform the owner of the source and their hosting-provider and demand that the prohibited information is removed. In case the source is still available 48 hours after such a request is sent, access to it will be blocked by Russian internet service providers throughout the country.
While providers will be granted access to the entire blacklist, ordinary users will be able to check whether a particular internet site has been banned.
The creation of the internet blacklist is part of measures aimed at the implementation of the law "On the Protection of Children from Information that is Harmful to their Health and Development." It was approved by both houses of the Russian parliament and signed by President Vladimir Putin in July.
The law sparked a wave of criticism among rights advocates and popular Russian websites who stated it was an attack on freedom of speech and would lead to widespread censorship on the web.
In protest against the legislation, the Russian version of Wikipedia declared a 24-hour boycott back in July. Yandex search engine also voiced its protest by crossing out the word "everything" on its logo, which originally read "You can find everything."
The procedure of blocking harmful websites – signed earlier in October by PM Dmitry Medvedev – has become yet another reason for concern in the Russian internet community. The document envisages a possibility to block access to internet sites by either their URL or IP-addresses. The opponents of the law complained that denying access to an IP-address would mean that the entire internet source would be blocked, while it can host several websites – including those that contain only legal information.
Roskomnadzor assures that they will be able to react "adequately and efficiently" without having to deny access to large internet portals.
"There was information that YouTube [the largest video-sharing website] and other sources would be blocked. Obviously, it won't happen," the head of the watchdog, Aleksandr Zharov told Channel One. He explained that if a domain that contains legal information publishes a certain illegal picture, it would be obliged to remove it. "The rest will remain unchanged."