Gay spy ring: Cops bust Saakashvili's undercover network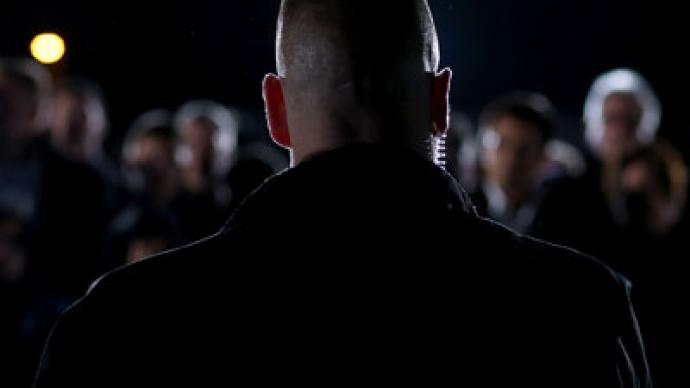 Georgian prosecutors claim President Saakashvili's military police created a network of gay agents who started relations with famous people and later used blackmail to ensure their loyalty to the authorities.
The Georgian prosecutors' office on Tuesday alleged the project involving gay agents had been instituted by the Military Police department of the Defense Ministry. Three top Military Police officers have been released on bail after appearing in court in connection with the case, the report said.The prosecutors claim the former head of the Military Police, Legis Kardava, instructed some high-placed officials of his agency to gather information on homosexual men. Specially selected gay agents seduced their victims and took them to apartments equipped with audio and video recorders where they "secretly and illegally recorded fragments of private lives" of these people. After this the records were used to force the people to cooperate with the special services.The investigators say the provocateurs chose famous people, though no names have been disclosed. It is also claimed that the ultimate objective was to force the Georgian celebrities into demonstrating loyalty to the existing political regime, headed by President Mikhail Saakashvili. Prosecutors allowed some of the video from the case to be shown on national TV after the identities of participants were concealed. Prosecutors also stated that the gay honey trap practice existed until the latest parliamentary elections that took place in October 2012. The poll was won by opposition party Georgian Dream and recent constitutional changes ensure that Mikhail Saakashvili has very little real political power even though he will remain on his post till October this year.After the elections the new parliament declared a major amnesty and, despite Saakashvili's attempts to veto the move, freed about 200 inmates who were recognized as political prisoners. Several officials from Saakashvili's administration were detained and charged with abuse of power and torture. Georgian Dream's victory allowed the return of Irakliy Okruashvili, the former defense minister who was forced into exile after he claimed Mikhail Saakashvili was involved in political assassinations. The freshly elected parliament has also set up a special commission to investigate alleged crimes by the Saakashvili administration and thus the latest gay spy scandal might not be the last.
You can share this story on social media: