Georgian Olympian flees games, alleging threats over political beliefs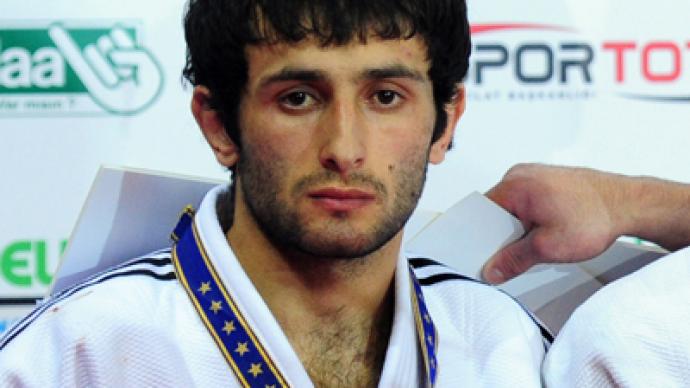 Georgian judo fighter Betkil Shukvani has fled the 2012 London Olympics, fearing for his life. Shukvani claims he felt physically threatened by Georgia's Deputy Sports Minister for supporting the country's political opposition.
Shukvani expressed his political leanings before the Olympics, saying he was "a supporter of the opposition coalition." He vowed that if successful in London, he would dedicate his medal to the Georgian opposition, an announcement that riled Georgia's Deputy Sports Minister Gii Udesiani. The athlete claimed he felt constant pressure for his stand from the heads of Georgia's Olympic delegation. He believes he was made a scapegoat, and alleged being called obscene names by Udesiani for his political views. The athlete secretly fled London in the middle of the Games, and returned to his native Georgia. "After my defeat in the second round … I was told that Udesiani and ten of his friends were waiting for me at the Olympic Village to physically punish me," Shukvani said at a press conference on Thursday in Tiblisi, Georgia. "I had to sneak out of London with the help of my Croatian friend and return to Tbilisi."Shukvani's match was the only Georgian Olympic event not broadcast in the country, said Maya Pandzhikidze, Press Secretary for youth activist group Georgian Dream. "This fact is a classic example of Georgian government direct interference in sports," she told Interfax.