Georgian opposition: Camping for a campaign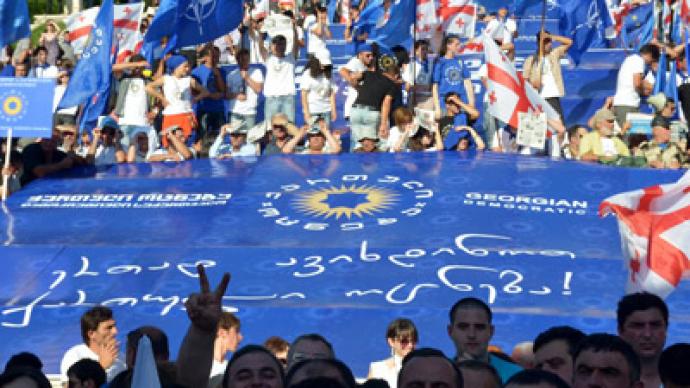 A Georgian parliamentary candidate from the opposition 'Georgian Dream' coalition has decided to open his campaign headquarters in a tent as authorities are not allowing the group to open proper offices.
The administration in the Adigeni district in southern Georgia is putting pressure on local residents and would not let them rent premises to the opposition coalition, Bidzina Gudjabidze told reporters, as cited by Interfax. Therefore, the opposition activist plans to set up a tent in front of the local police office as his headquarters for the October 1 parliamentary election. "Let the entire world know what methods the Georgian authorities use to fight against their opponents. We have public support here without any headquarters. About 65-70 % support for Georgian Dream," stated Gudjabidze. The coalition is by led President Mikhail Saakashvili's main rival, billionaire Bidzina Ivanishvili. Earlier, he stated that changing Saakashvili regime was not his "desire but duty" and vowed to oust the ruling party – the United National Movement – from power. The tycoon-turned-politician though stated he was not planning to get the country's top job. If Georgian Dream wins the upcoming elections, Ivanishvili hasn't ruled out the leader of the Free Democrats party (also a member of the coalition) Irakli Alasania becoming Georgia's President.Talking to journalists on Thursday, he described Alasania as "a very experienced politician" who is well known in the US where he worked as Tbilisi's permanent representative to the United Nations.