Georgia to mark Soviet occupation every year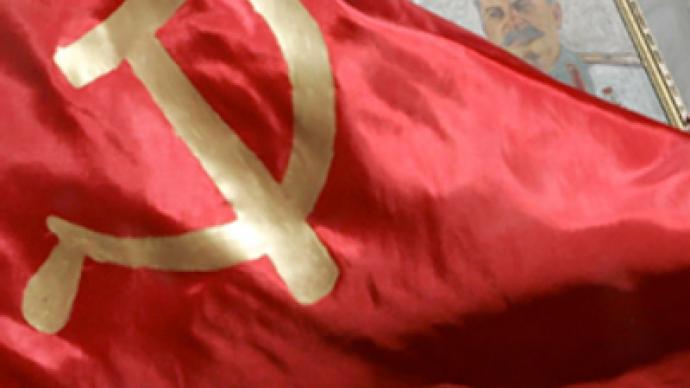 The Georgian parliament on Wednesday voted in favor of the government's initiative to mark August 23 as a memorial day called "Day of Soviet Occupation."
During the same session the MPs voted to join the EU initiative to make August 23 the European day of remembrance for victims of all totalitarian regimes.

The chairman of the parliamentary group for external relations, Akakiy Minashvili, said that it was extremely important that Georgia had such holidays.
"We need these days to have corresponding names. I hope the problems brought to the country by the totalitarian regime will never be repeated," Georgian media quoted the politician as saying.
Interestingly, the chosen date does not match any of the occupations Georgia suffered in the 20th century. On February 25, 1921 units of the Red Army supported by Georgian Bolsheviks took over the city of Tbilisi, which had already been abandoned by the army of the Georgian Democratic Republic – an independent state that was created in 1918. The government of the Democratic Republic had also fled the country by this time and was replaced by the Bolshevik Soviet of People's Commissars. Several large cities continued the resistance until March, but then all Georgia was under Bolshevik control and joined the Union of Soviet Republics in 1922.
The fact is, Georgia was occupied twice in 1918 – first by Germans and then by the British, who sent 60,000 troops to the country to get control of transport routes and oil terminals, crucial for the units that fought against Turkey.
The new law obliges all Georgian citizens to hold mourning services every year, as well as to hold a minute of silence and to fly flags at half mast in all state institutions. State institutions were ordered to do more to inform the society about the "crimes of totalitarian regimes," in particular about the peace pact Russia and Germany signed on August 23, 1939.
The Georgian authorities have already marked the day of Soviet occupation unofficially, but in 2010 the event was of an especially large scale as part of a general anti-Russian drive that followed the failed attempt to claim the republic of South Ossetia in August 2008. Also in 2010 Georgia destroyed the monument to heroes of World War II in order to replace it with a monument to victims of political repressions.
You can share this story on social media: