Belarus highly recommends caution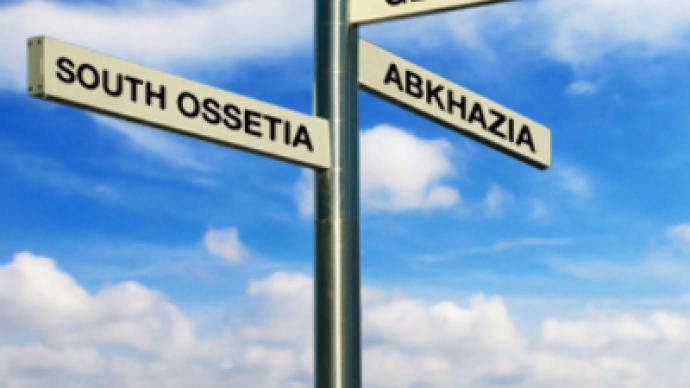 Belarusian authorities have advised their citizens to remember Georgia's laws while visiting Abkhazia and South Ossetia. Does it mean Minsk will not recognize the independence of the two republics?
In Russia the statement was immediately taken as a sign that Belarus still regards Abkhazia and South Ossetia as integral parts of Georgia, and the news was made a front-page story in the media. The issue was taken up by the country's deputy foreign affairs minister Grigory Karasin, who called his Belarusian colleagues' statement "odd." If Georgia's laws "must be taken into account," then Belarus believes they are in force on the territory of the two Caucasian republics, which means that for Minsk those territories are still subordinate to the government in Tbilisi.
On the one hand, as Belarus has not recognized the independence of the two republics, it can freely stick to such views. But on the other hand, there is still strong confidence in Moscow that sooner or later, as Abkhazian President Sergey Bagapsh said recently, that Belarus will make a positive decision and all will be settled. However, the issue of recognition of the two republics is yet to be put on the Belarusian parliament's agenda, and the recent hurdles between Moscow and Minsk show that a diplomatic escalation is quite possible.
So, the main problem seen by Moscow in this statement is whether it shows Belarus' unwillingness to recognize the two young Caucasian states. The answer, however, is far from political games and allusions.
Here is the message from the Belarusian Ministry of Foreign Affairs:
"Georgia's legislation introduces restrictions on movement of foreign citizens on the territories of Abkhazia, South Ossetia and the adjacent territorial waters. Entry of foreign citizens to Abkhazia and South Ossetia are allowed only through Zugdidsky and Goriysky regions of Georgia. Entering Abkhazia and South Ossetia from any other directions without special permission from Georgia's authorities is prohibited and punished according to Georgia's Criminal Code. We strongly recommend that our citizens take into account the mentioned provisions of Georgian legislation while planning their trips to Abkhazia and South Ossetia."
And here is the story behind the statement.
About two weeks ago there were incidents with Belarusian citizens who were arrested in Georgia for illegally staying on the territory of an "occupied" Georgia's "autonomy" (meaning Abkhazia). A young woman and later a man were detained in Tbilisi. The reason for the arrests was that they had previously entered Abkhazian territory, in violation of Georgia's laws, from the Russian Federation. The woman was put into prison and the man, who had come to Abkhazia for just three days to visit his father's grave, was fined $1,220. Neither received the maximum sentence: Georgia's Criminal Code provides 3-5 years in prison or a fine of $3,000-$5,000 for such an offence.
The Belarusian Foreign Affairs Ministry was silent about the two citizens' adventures in Georgia until the question was raised by a newspaper in Minsk outraged at Belarus' lack of action to help its citizen allegedly imprisoned since May. The much discussed official statement, therefore, was just a reply to a media inquiry.
"There was an idle sensation in the Russian media," explains Belarusian political analyst Yury Shevtsov. "Belarus' statement does not have any significant political meaning. It is just an explanation for Belarusian citizens that if you are going to Georgia you have to remember that in case your passport has a note about crossing the border with Abkhazia and South Ossetia from Russia's side, you will be subjected to Georgia's law and can even find yourself in prison. By the way, it is the same for Russian citizens and for citizens of any other country of the world."
So it is not with Belarus that Russia has problems in this situation. We all must check our passports before going to Georgia and take the positive side: Belarus is not against recognizing Abkhazia and South Ossetia. But whether it is for recognition, nobody knows.
Darya Sologub for RT
You can share this story on social media: