Russians not safe in Georgia – FM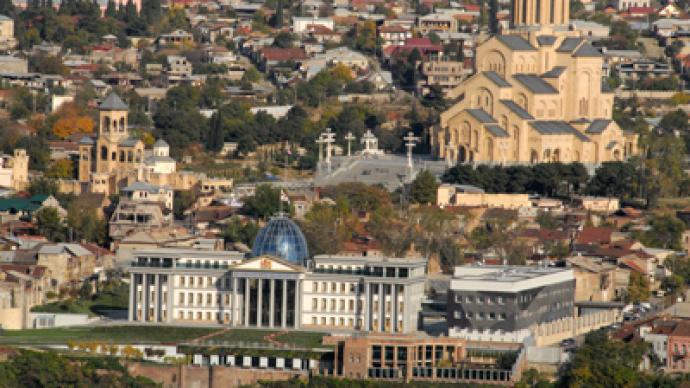 The safety of Russian citizens visiting Georgia cannot be guaranteed as the leadership of the former Soviet Republic organize repressions against them, says Russian Foreign Ministry's spokesman Aleksandr Lukashevich.
According to the official, Russian entrepreneur Konstantin Rodionov – who arrived in Georgia from Moscow on a business trip – was arrested in the Tbilisi airport on February 17. The man is currently kept in a pre-trial detention centre in the Georgian capital and might face up to four years behind bars for allegedly visiting Abkhazia – an independent republic that Georgia considers to be a so-called "occupied" territory. Georgian authorities have so far refrained from officially confirming the arrest and provided no comments regarding charges against the Russian businessman, Lukashevich told the media briefing on Tuesday."While continuing to hypocritically harangue about hospitality, aspiration for friendship with the Russian people, the Georgian leadership, in fact, systematically organises repression against Russian citizens visiting the country," he said.Earlier this year, President Mikhail Saakashvili unilaterally lifted visa requirements for Russians. "Let every Russian businessman know that they can come to Georgia, invest in Georgia, make business in Georgia, employ people in Georgia and they will be protected here like any other representative of other countries… Let Russian tourists know that they arrive here at any time," Saakashvili stated, cited Civil Georgia website.Moscow, in response, pointed out that while welcoming Russian citizens to come to the Caucasian republic, its president "forgot" to mention the Law On Occupied Territories. "Under the law, anyone who has visited South Ossetia or Abkhazia since the [August 2008] war, which was launched by Saakashvili, will face criminal liability in Georgia," Foreign Minister Sergey Lavrov said addressing Russian lawmakers. According to the diplomat, two Russians are already serving terms and Moscow is trying to help them through the embassy of Switzerland that represents Russian interests in the republic.
You can share this story on social media: