Georgia hosts militant training bases – official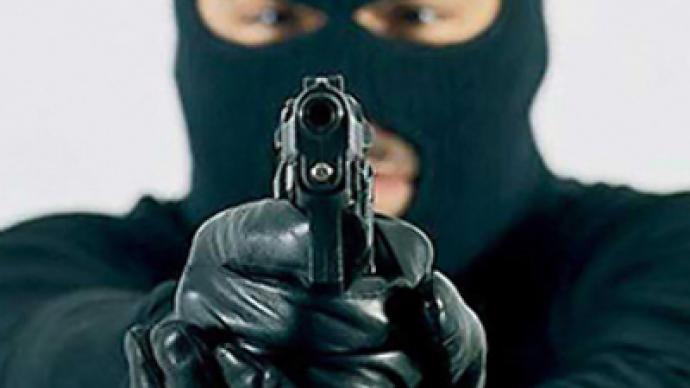 Special camps have been established in Georgia where militants are being trained to be later sent to Russia, said a Russian senior Interior Ministry official.
"Georgia has become visibly active lately. We have information that special military training camps have been created on the territory of the country," the deputy head of the Interior Ministry's North Caucasus federal district department, police Major General Nikolay Simakov said in an interview with newspaper Vremya Novostey.
"Caucasian natives – mainly criminals – or those who are wanted in European countries are being gathered here, trained and later then sent to [Russia] via neighboring countries," he added.
Not long ago, he said, a group of militants attempted to cross into Russia from Azerbaijan. Two people – an Azerbaijani border guard and a militant – were killed in a shootout and two others were detained. "During the interrogation it was revealed that they had French and Austrian residence permits," Simakov said. According to the official, the suspects were recruited in Europe by extremist organizations and sent for training to Georgia. Following the training, the militants were supposed to operate on Russian territory.
The military official noted that "using Wahhabism, some countries' certain forces who are interested in maintaining instability in the North Caucasus provide financial assistance and send their emissaries there."
"I cannot say to what extent these forces act on behalf of those states," he added. However, he went on, there have been occasions when Arab nationals who are fighting in the North Caucasus were detained and eliminated.

Russia has been striving to bring the situation in the troubled region under control, but it is still far from stable. In a fresh wave of violence, three servicemen were killed and dozens injured in a suicide attack in the Republic of Dagestan on Sunday.
Georgia was quick to react to Russia's accusations and immediately hit back. The country's vice premier, Temur Yakobashvili, said that Moscow should stop pointing the finger at Georgia.
"The Russian Federation should look after its own territory instead of pointing at Georgia after every explosion. Apparently, they do not have enough forces to control the situation on their territory," he stated talking to Georgian GHN agency.
Parliamentary Speaker David Bakradze also had his say on the issue. "Russian leadership should blame its own policies for the rise in victims of terrorism rather than look for its reasons in Georgia or elsewhere," he stated, writes Georgia Online citing PirWeli news agency.
According to Bakradze, Simakov's statements are a reaction to the US State Department Report on terrorism published in August where Washington praised Georgian efforts in its "fight against terrorism."
"Russian claims of Georgian support for Chechen terrorists and harboring of such individuals in the Pankisi Gorge were unsubstantiated, and the Georgian government has made transparent efforts to prove this to the international community," the report reads.
In January this year, long before the report was revealed, Russia's Deputy Interior Minister Arkady Yedelev said foreign instructors were training terrorist groups in Georgia to launch attacks in Russia's North Caucasian and southern regions. And that was not the first time that Russia voiced its concerns over Georgia's link with militants. In autumn 2009, head of the Russian Federal Security Service (FSB) Aleksandr Bortnikov said that Georgian special services were helping Al-Qaeda members to wage terrorism in Russia's southern regions.
Konstantin Sivkov from the Academy for Geopolitical Sciences admitted that he is not aware of any certain facts that Georgia host camps for militants. However, "that would match well with the geopolitical situation" he told Georgia Times news outlet.
"It is obvious that an escalation of terrorist activities in the Caucasus is what the US needs to achieve its task on separating this region from Russia," he noted. Sivkov added that the war in August 2008 was an attempt to achieve that goal in a military way. "Now the aggression is hidden. And it may well be that it will result in the creation of rather a large group of militants. It is necessary both for the US and Georgia and they are actively working in that direction," Sivkov said.

Natalia Makarova, RT
You can share this story on social media: