Son of former Georgian president gets 9.5 years in jail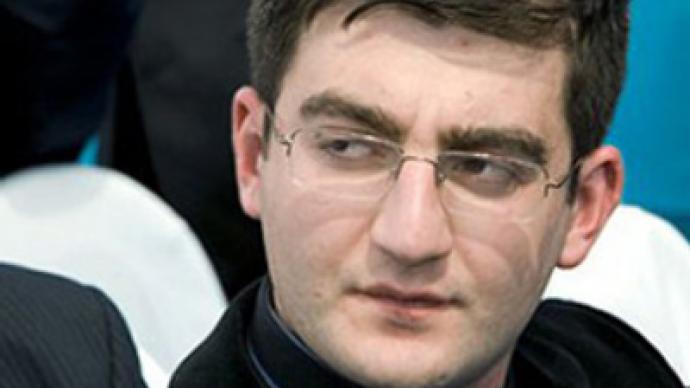 The son of former Georgian president Zviad Gamsakhurdia has been sentenced to nine-and-a-half years in prison. He has been found guilty of the attempted murder of his neighbor and illegal possession of firearms.
The lawyer for Tsotne Gamsakhurdia said the court's ruling is not fair and they will appeal against it.
Tsotne Gamsakhurdia was arrested in October 2009 on suspicion of firing a weapon at his neighbor, David Badzhelidze. Both were taken to hospital – Badzhelidze was operated on and Gamsakhurdia, who had head injuries, was provided with medical assistance. Soon, according to a court decision, he was put in custody.
Gamsakhurdia's lawyer has claimed he was attacked by a stranger. The hearings started in mid-February. Originally he was also accused of espionage for Russia, but this charge was later dropped. He has denied all charges and said they are fabricated by Georgian security services.
You can share this story on social media: