Georgian opposition activists beaten up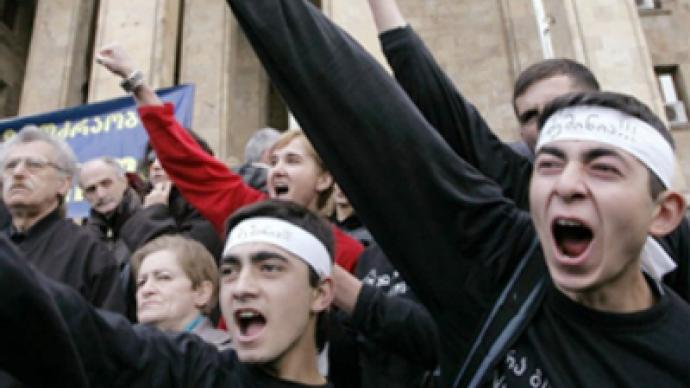 In Georgia, police have reportedly beaten up and arrested protesters as tensions escalate in the capital Tbilisi ahead of a mass rally planned for the end of the week.
Six opposition activists from a youth organization were detained for holding an unsanctioned protest near the building of Georgian national television.
The Georgian newspaper Versia claims the head of the city's police were among the officers who beat up two their correspondents covering the rally.
It comes a day after a Georgian opposition activist Kakha Khazelishvili was hospitalised after being beaten in what was described as a "political lynching" by the leader of the opposition party Democratic movement-United Georgia.
Activists of the party had earlier been arrested and charged with illegally buying weapons and plotting a coup.
Georgian opposition parties are planning a mass rally in Tbilisi on April 9 to call for the resignation of President Mikhail Saakashvili.
He firmly rejects the calls and maintains that he will stay on as president for the full term.
You can share this story on social media: