Russian FM says terrorism still going strong 10 years after 9/11
Published time: 23 Sep, 2011 09:05
Edited time: 23 Sep, 2011 13:05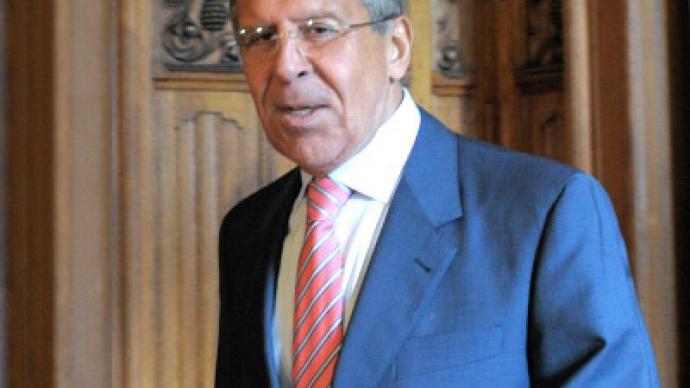 Despite the ongoing fight against terrorism, the threat of it has not decreased over the past 10 years, Russian Foreign Minister Sergey Lavrov has told the Global Counter-Terrorism Forum.
­The Russian official said that the international campaign started after the 9/11 attacks on the United States, but the terrorist community has managed to adjust to the new conditions.

"Despite the achieved results, the risks of terrorism do not fall, unfortunately," the Russian official said. "The activities of the autonomous groups has moved to front of stage and they put stakes on recruiting new extremist elements, use aggravating regional conflicts, especially on the background of the deepening Libyan crisis and the general destabilization in the Middle East," Lavrov said.

The minister reminded the assembly about Russia's support to the initiative of creating a Global Counter-Terrorism Forum. "We hold that this forum can become an important place for deepened co-operation of the practicing experts and the co-ordinated anti-terrorist technical assistance," the Russian minister said.
He also said that the forum must add to the United Nations' counter-terrorist efforts through rendering active assistance to the realization of the UN Global Counter-terrorist Strategy.

Lavrov told the participants of the forum that the Russian side was counting on them to make a real input to the solution of modern security tasks.

"The success of the Global Counter-Terrorism Forum depends to a large extent on how harmonically we can build this structure into the general architecture of counter-terrorist co-operation, through adding to the existing international formats rather than copying them," the Russian official said.

The forum opened in New York City on Thursday. Representatives of 29 countries and the EU gathered there to discuss joint approaches in combating terrorism and violent extremism. At the first day of the forum, US Secretary of State Hillary Clinton said that several countries had pledged a total of $75 million to help strengthen institutions that were working on fighting extremism.