EU to Ukraine's new president: please, reverse honoring of Nazi collaborator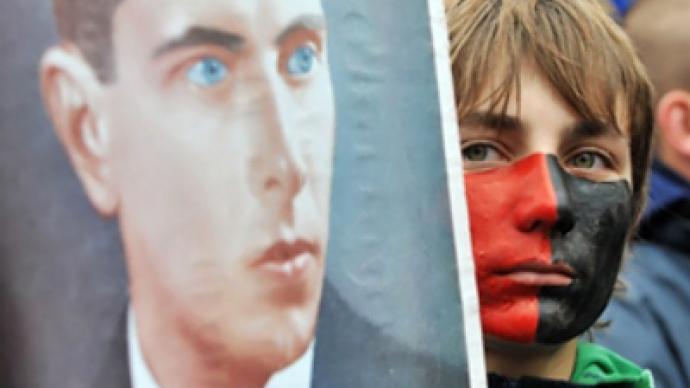 The European Parliament has called on the newly-inaugurated President of Ukraine, Victor Yanukovich, to reconsider his predecessor's decision to award controversial nationalist leader Stepan Bandera as a national hero.
In a resolution passed on Thursday, the EU Parliament said it "deeply deplores" the decision, stressing that his Organization of Ukrainian Nationalists (OUN) collaborated with Nazi Germany during the World War II. The resolution suggests that reconsidering this would be in line with European values.
Responding to the resolution, the nationalist Ukrainian People's Party said on Friday that the document's attitude to Bandera "is biased and formed by a lack of historical knowledge about the proceedings of World War II in the territory of Ukraine, as well as the personality of Stepan Bandera." They added that many European countries collaborated with Nazi Germany at that time.
The honoring of Stepan Bandera was one of the last presidential decrees by Victor Yushchenko, issued after his decisive failure in the first round of the presidential election. The decision was condemned by Poland and Russia, as well as a number of Jewish organizations around the world.
The outgoing president during his last official media briefing said he was sure that nobody would dare overrule this decision.
During the war, the OUN was involved in terrorist acts against civilians who opposed a national Ukrainian state, as well as in ethnic cleansing of Poles and Jews in western Ukraine. It also collaborated with German occupational forces, later turning against them, when the Reich made it clear that an independent Ukraine was not on its agenda.
You can share this story on social media: