His final bow: Yushchenko names infamous WWII nationalist a hero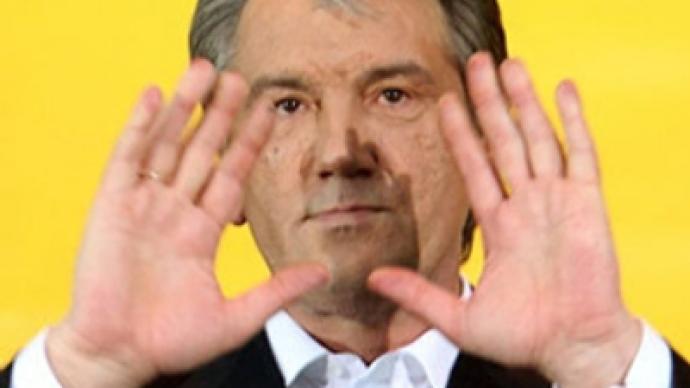 As one of his last political decisions, soon-to-depart Ukrainian President Viktor Yushchenko has decided to honor a controversial nationalist leader Stepan Bandera as a national hero.
The man is considered a war criminal both in Russia and by many Ukrainians.
Yushchenko's move to give the most honorable title to Bandera was an event "waited for by millions of Ukrainians" the president claimed in his announcement, as cited by Ukrainian News agency. It is recognition of the man's efforts in "defending the national idea and his fight for an independent Ukrainian state," Yushchenko added.
Stepan Bandera is among the most controversial historical figures in modern Ukraine. He is praised by nationalists, who say he fought for an independent Ukraine against both Soviet and German soldiers.
At the same time, many Russian-speaking residents and World War II veterans despise him for his terror tactics against civilians, persecution of Jews and Poles in western Ukraine, and collaboration with Nazi invaders.
After the war Bandera, who fled to Munich, was assassinated by a KGB agent in revenge for his wartime actions.
You can share this story on social media: