Drunk minister arrested in Frankfurt - newspaper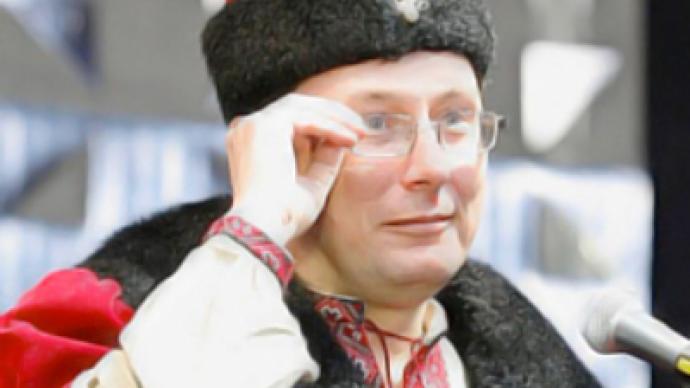 German police have confirmed that Ukraine's interior minister, Yury Lutsenko, and his 19-year-old son were arrested in the Frankfurt international airport on Monday, the German Bild newspaper reports.
Both Lutsenkos arrived from Kiev to catch a flight to Seoul on Monday evening, but the 44 and 19-year-old passengers were so drunk that they were deemed to be a "security risk" for the flight.
The pilot then called the police, who detained the drunk duo, despite strong resistance.
"It was a big scene," a witness told Bild, which reported that the two shouted and threw their mobile phones as police arrived.
Bild indicated that police cuffed the especially wild junior Lutsenko, who reportedly tested positive for alcohol.
Lutsenko senior, though, avoided the test by showing his diplomatic identification. He then demanded that German officials apologize to him, refusing to leave a detention area through the front door.
Commenting on the issue, the Frankfurt police said "Lutsenko's undue behavior gave them all reasons to arrest the highly ranked official." However, they refused to comment on earlier reports that Lutsenko was inebriated at the time he was arrested.
Despite the reports and the German police statements, the Ukrainian interior ministry continues to deny the allegations.
It's not the first time Lutsenko has gotten into the center of a booze scandal. Earlier, the mayor of Kiev, Leonid Chernovetsky, publicly accused the minister of alcohol abuse, while Lutsenko claimed Chernovetsky was a drug addict.
You can share this story on social media: