Communists 'misled' president about violations in regional elections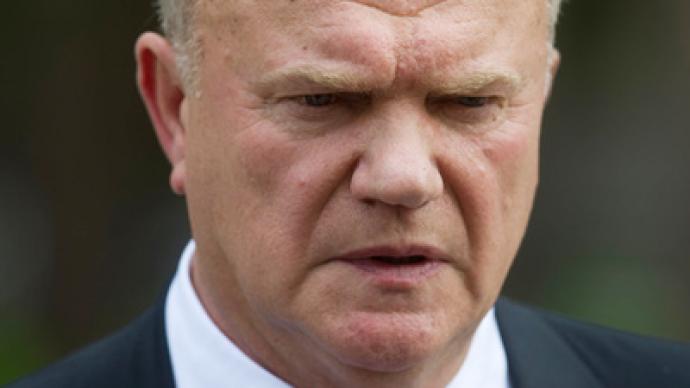 The Communist Party's allegation that its every fifth candidate was not registered for March 13 elections is untrue, according to Central Elections Commission Chairman, Vladimir Churov.
"I will highlight the fact that one of the leaders of political parties dared to deceive even the president, telling him that 20 percent of his candidates were allegedly not registered," Churov said on Monday. He was speaking at the meeting of the Coordinating Committee on the Protection of Citizens' Election Rights. According to Churov, only six percent of candidates from the Communist Party were not registered for the March 13 regional elections on different reasons. The leader of the Communist Party (CPRF) Gennady Zyuganov met with Dmitry Medvedev on Saturday along with the leaders of three other parties represented in the parliament. The CPRF head complained about "double standards, barriers and traps" set by the regional authorities.    Earlier the Communists had reported large-scale violations of electoral legislation ahead of regional elections to the legislature. Zyuganov planned to sum up all the facts of violations "virtually in all the regions" and to hand it over to the president. Members of the CPRF running in the elections have been subject to administrative pressure, Zyuganov told Interfax. "They are being intimidated, those who hold high-ranking positions in this or that region are being threatened with dismissal."The Communists complained that they were being prevented from distributing electoral materials. Zyuganov also pointed out a general lack of awareness among the public about the forthcoming local elections, adding that federal TV channels were silent about them.However, Churov said on Monday that all the parties have almost the same number of members who were not registered as candidates. He stressed that parties that are not represented in the State Duma – Yabloko, the Right Cause and the Patriots of Russia – have even more unregistered candidates than the Communists.
You can share this story on social media: