Russian editor offers newspaper post to Khodorkovsky's partner Lebedev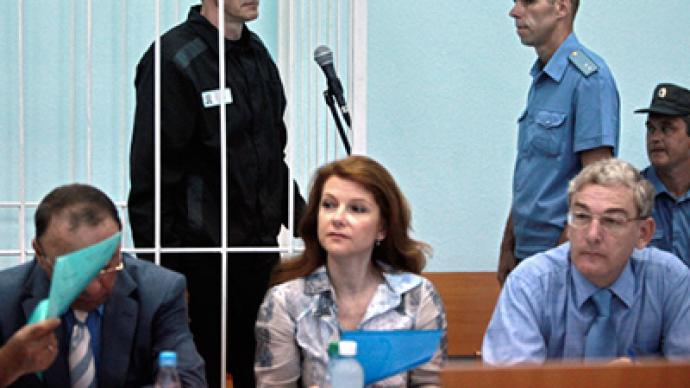 While a court considers the early release of Platon Lebedev, a friend and partner to former oil tycoon Mikhail Khodorkovsky, the editor-in chief of the Russian newspaper Novaya Gazeta has offered him a job as an economic analyst.
Platon Lebedev has recently arrived at a penal colony near the town of Velsk in North Russia's Arkhangelsk Region. Soon after his arrival, a local court received Lebedev's request for early release, with the court hearing concerning the matter taking place on Tuesday.Lebedev is now serving his second prison sentence.In December 2010, a Moscow court convicted Platon Lebedev and Mikhail Khodorkovsky of theft and fraud, for which they were sentenced to14 years in prison each, though their terms were later reduced by one year. In May 2011, Khodorkovsky and Lebedev both filed requests for early parole, which is allowable under Russia law once a convict has served half of his sentence for those crimes which are deemed to be of an economic nature (Lebedev was first sent to prison in July 2003, and upon being convicted of tax evasion, he received a nine year prison sentence in May 2005, though the term was later reduced by one year).At the court hearing on Tuesday, the defense lawyers read a letter from Lebedev's 9-year old daughter in which she asked her dead to come home and wished that Khodorkovsky came home as well.In related events, two people stated in court that they were ready to provide Lebedev with work if he were to be released early – one condition that must be met in order to be considered for early parole in Russia. The two potential employers were Lebedev's twin brother, who offered him work as an economist at his telecom company, and editor-in-chief of Novaya Gazeta newspaper, Dmitry Muratov, who said that Lebedev could work for his paper as an economic analyst. Muratov turned his offer into a sort of theatrical performance, saying that journalists at Novaya Gazeta had already prepared a desk especially for Lebedev, and they had furthermore printed business cards with his name.He also mentioned that in 2010, the newspaper's readers named Lebedev man of the year.Novaya Gazeta is a leading Russian edition specializing in Human Rights and known for its persistent criticism of the authorities. Half of the newspaper's shares are owned jointly by former Soviet statesman Mikhail Gorbachev, and Aleksandr Lebedev, a Russian banker who also owns the British newspaper the Evening Standard.Also on Tuesday, the administration of the Velsk penal colony registered their opposition to Lebedev's appeal for early release.The lawyers say that the process concerning Lebedev's early release would last for more than one day, and the verdict is expected on Wednesday or Thursday.Mikhail Khodorkovsky has started serving his second sentence in the town of Segezha, in the Republic of Karelia. A local court has already received Khodorkovsky's request for early release, though the date of the hearing is yet to be announced.
You can share this story on social media: