WikiLeaks reports on Putin's wealth "nonsense" - spokesman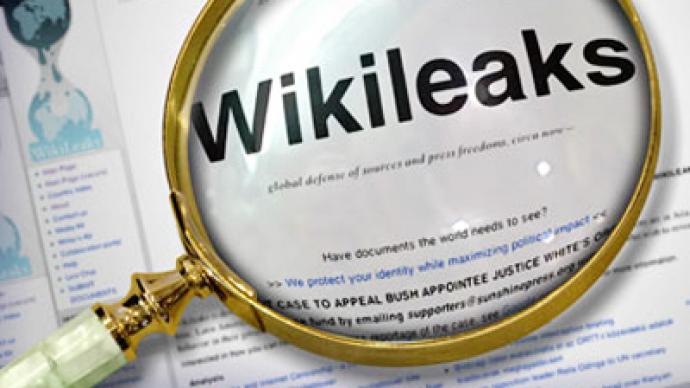 Vladimir Putin's spokesman has dismissed reports about the extent of the prime minister's personal wealth. The reports appeared after WikiLeaks published several letters by US diplomats making claims about the Russian government.
"As for the material put out on WikiLeaks regarding the wealth of the Russian prime minister, first of all, it is hard to understand how authentic the wires are. And secondly, it is unclear how real the diplomatic officers who sent them are, although various names appear," Russian news agency Interfax quoted Dmitry Peskov as saying on Thursday."In regard to this diplomatic correspondence, I can say one thing: These are mere insinuations, total nonsense, and it is very hard to imagine that diplomats are spreading it like tabloids. I repeat: I am talking precisely about rumors that are completely baseless," Peskov said."On the other hand, if there are real diplomats behind these texts, it is frustrating and regretful that non-professionals are working in our country. One can only hope that eventually their professionalism will grow and they will stop using rumors as a basis for diplomatic correspondence," Putin's spokesman said.The US embassy cables made public by the WikiLeaks quoted unnamed Western oil traders as saying that Vladimir Putin has made tremendous wealth through the secretive Dutch-registered oil trader Gunvor, which is rumored to be controlled by Putin's close friend Gennady Timchenko. The report said that, according to rumors, up to 50 per cent of all Russian oil exports went through Gunvor, though even the embassy cable reads that is was impossible to verify the information.The Economist magazine mentioned Putin's interest in Gunvor in a lengthy article about Russia in 2008, but the edition withdrew the report and published an apology after facing a libel lawsuit.
You can share this story on social media: