Court paroles Russian scientist jailed for spying
Published time: 13 Nov, 2012 11:10
Edited time: 13 Nov, 2012 15:10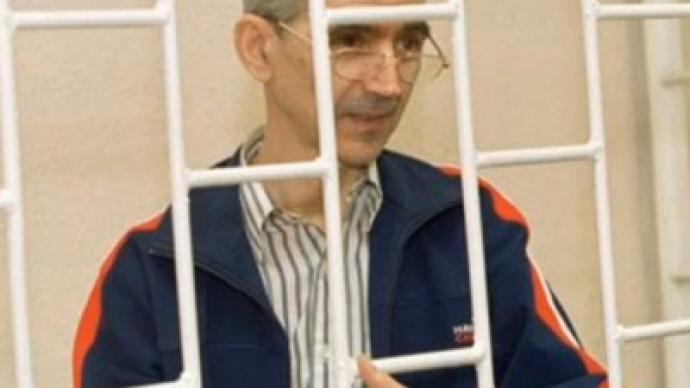 A Russian court has ruled to parole Siberian physicist Valentin Danilov, who was convicted of high treason and spying for China in 2004 and sentenced to 14 years in jail.
The decision by a district court in the city of Krasnoyarsk comes into force in 10 days unless prosecutors appeal against the ruling.
The scientist will leave prison slightly more than three years before the end of his term. After he is released, Danilov plans to move from Krasnoyarsk and settle in Novosibirsk.
Human rights activists – who believe the physicist was convicted unfairly – have welcomed the court's decision.
"I don't consider Danilov a political prisoner. I consider him a person who suffered from shortcomings of our legal system. The evidence of his guilt was rather questionable," the head of the Presidential Council for Human Rights told Interfax agency. The rights watchdog repeatedly appealed to the head of state for pardoning the jailed scientist.
Danilov, a professor at Krasnoyarsk Technical University in Siberia, researched the effect of solar activity on satellites. He was first arrested by the Federal Security Service (FSB) in 2001 on charges of espionage and accused of passing secret data to China. The physicist was also charged with misappropriating funds from the university where he worked.
Danilov denied all the allegations and maintained that information that he was accused of selling had been declassified and was available in scientific magazines.
In December 2003, Danilov was cleared of all charges by a jury. However, Russia's Supreme Court canceled the verdict. In November 2004, the scientist was sentenced to 14 years in a maximum security penal colony. The term was later reduced by one year.