Cossack party announces ambition to run in regional polls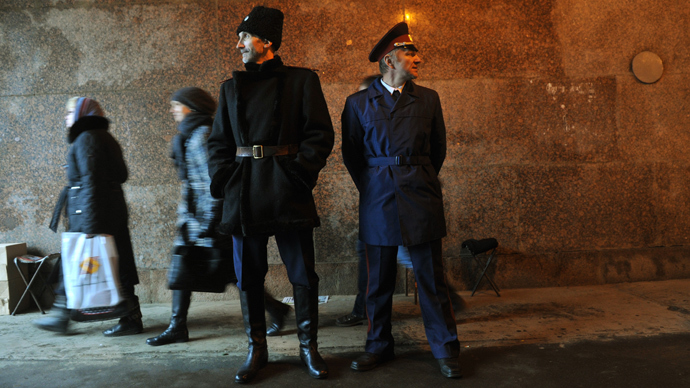 The Presidential Council for Cossack Affairs has approved the plan for the next two years which provides for participation in regional and municipal elections as well as in public security and protection of the state border.
The Cossack Party of the Russian Federation was registered in January 2013. It is headed by the vice-governor of Southern Russia's Rostov Region and lists as its goals the revival and maintaining of the traditions of Russian Cossacks – the paramilitary population from the border regions of the Russian Empire who received benefits from Tsars in exchange for military service and border protection.
The Presidential Council for Cossack Affairs is a separate body of leading officials and public activists appointed by the president to deal with Cossack issues. It approved the plan for 2014 and 2015 and it included cooperation with the Cossack party and greater involvement of Cossacks in law enforcement and border protection. For this, the police are being asked to sign contracts with regional Cossack groups so that paramilitaries could form patrols together with police officers.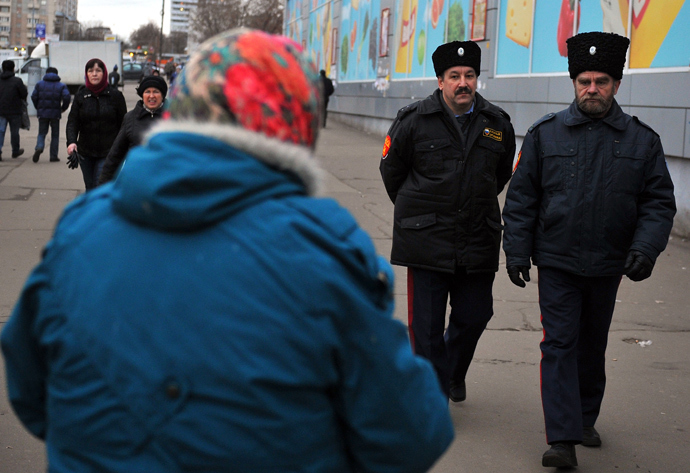 The approved concept also provides for state assistance to private security firms registered and manned by Cossacks.
Cossacks will work after natural disasters alongside the Ministry of Emergency Situations and on environmental protection programs.
The program calls for the setting up of a Cadet Corps – the Cossack military schools whose graduates officially have advantages if they choose to enter state military institutes, and also turn the Moscow State University of Technologies and Management into the first Cossack University.
The cooperation between Cossacks and the Russian state started about two years ago across the country and initially was conducted on the regional level. South Russian regions, like Rostov and Krasnodar reported some success in their programs but when Moscow city authorities attempted to introduce Cossack patrols in November 2012 it was mocked by residents and their legality was questioned.
The number of registered Cossacks in Russia is estimated at about 750,000 united in several groups. Some 67,000 Cossacks also insist that they are a separate people according to the 2010 census.

You can share this story on social media: