Ombudsman shocked over 'Orthodox squads' idea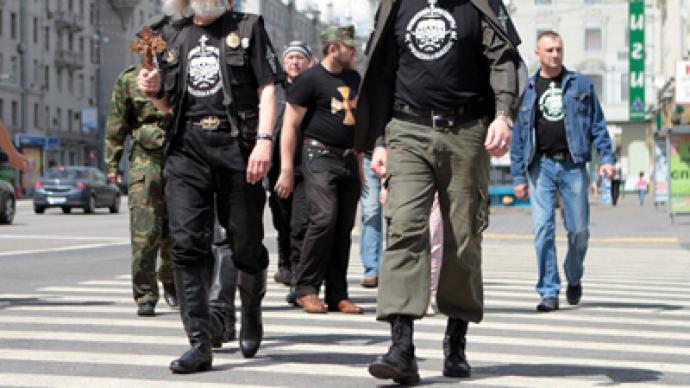 Russia's top human rights official Vladimir Lukin has slammed plans by a Christian group to create "Orthodox squads" to defend churches and priests and urged President Putin to check into the matter.
"That's a terrible proposal. I am calling on everyone, including the guarantor of the Constitution [the president], to sort out the issue. I'm seriously concerned about such suggestions in our country," Russia's Ombudsman Lukin told journalists on Thursday. Under the country's supreme law, only the state has the right for "measured violence," he underlined. "Otherwise we'll face grave consequences," Lukin added.A day earlier, the leader of the Holy Rus (Russia) movement, Ivan Otrakovsky, announced that volunteer Orthodox militia will be patrolling holy sites in Moscow and the Moscow Region. The squads "reserve the right to take appropriate measures" should they spot anyone "carrying out blasphemous actions towards Orthodox holy places" or behaving aggressively toward priests, he told Interfax. "We call for fair punishment, but not for violence," Otrakovsky added. The idea immediately sparked heated debate in the media and among public activists. Along with Lukin, veteran rights advocate Lyudmila Alekseyeva condemned the plan, saying it violates the constitution."Every religion must have its own patrol squads then, and atheists too," she told RIA Novosti.Meanwhile, the Orthodox Church, as well as representatives of Muslim organizations, welcomed the proposal. Senior Orthodox Church official Archpriest Vsevolod Chaplin expressed hope that similar squads will be formed in other Russian cities. "Many Orthodox people, Cossacks in particular, are now trying to unite in order to maintain public order, their shrines and cathedrals," he noted.Archpriest Dmitry Smirnov, who is in charge of the relations with the army and law enforcement agencies, plans to prepare a report on the need to fight "spiritual terrorism" and increasing protection of Orthodox places of worship, Interfax reported.He also believes that Russia's numerous religious confessions will not be an obstacle for the creation of Orthodox squads. "A policeman can be a Muslim, a Baptist – whoever. And what's illegal about that?" he observed. Rushan Obyasov from the Russian Council of Muftis agrees that worshipers must secure their sacred places. He noted to Mayak Radio station that such a practice already exists during the celebration of large Muslim holidays when volunteers work in mosques.The Orthodox squads idea was put forward shortly after a Moscow court sentenced three young women from the band Pussy Riot to two years in jail for "hooliganism" after their protest action – "a punk-prayer"- in the capital's Christ the Savior Cathedral. The verdict was protested by a large number of the band's supporters who labeled the case as politically-motivated and the punishment too severe. Several Orthodox churches were subsequently desecrated by unidentified people.
You can share this story on social media: