Top court rules citizens can contest election results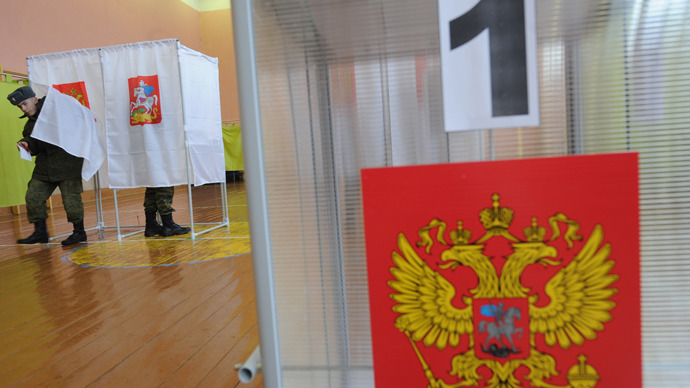 Russian Constitutional Court has confirmed that ordinary citizens can contest election results, but specified that this only concerns the particular constituencies in which they cast their votes.
The top Russian court on Monday announced the decision of a major check into the Procedural Code and the federal laws concerning the elections and the guarantees of the voters' rights.
The move was prompted by an address from the plenipotentiary for Human Rights Vladimir Lukin of the Voronezh city branch of the opposition party Fair Russia, and also a group of citizens from the Voronezh Region and St. Petersburg city.
In early may they addressed the Constitutional Court with a complaint claiming that various regional courts rejected their lawsuits concerning the legality of the parliamentary poll that took place in December 2011.
The lesser courts held that the voters' rights were only exercised until the actual moment of voting and any alleged violations could only be contested by registered candidates and parties whose rights were infringed if the elections were rigged. 
The chairman of the Constitutional Court announced on Monday that Russian citizens have the right for their votes to be properly registered and correctly counted during the elections. Besides, the elections violations and the distorted poll results undermine the legitimacy of the bodies of state power, as well as general principles of democracy and thus touch upon the constitutional rights of all citizens regardless of their political preferences.
The Constitutional Court's decision now obliges the Federal Legislative Assembly to issue more precise instructions as to how ordinary citizens can contest the results of the work by the Central Elections Commission.
The court also pointed out that citizens can only protest against the actions of the particular territorial commission where they voted, not any polling station in the country or the election results in general.
Until the election laws are duly amended, Russian courts cannot refuse the citizens' appeals against election results as the Constitutional Court's decision came into force immediately with its announcement.
The authors of the original address told the press that they were satisfied with the decision and also expressed hope that it would allow to bring justice in all Russian regions where voters complained against the election procedure and its result.