Think tank claims Communists won 2011 polls, officials call in shrinks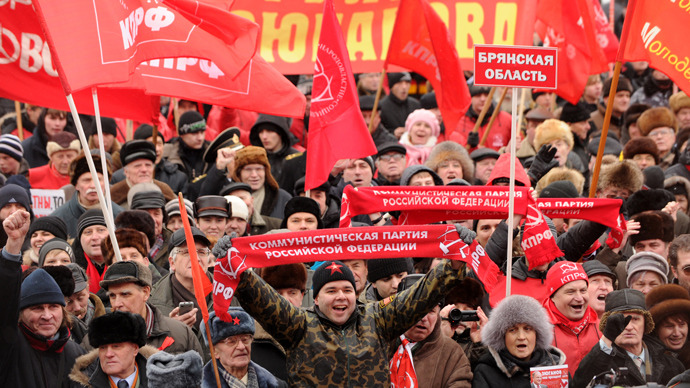 A Moscow-based research center has said their analysis proves the Communist Party won the most recent parliamentary elections. The majority United Russia Party and top election officials said the report was pure fantasy, and not worthy of comment.
According to the Governance and Problem Analysis Center, regions with high voter turnout also saw a much larger share of votes for United Russia than the national average, which the center alleges to be a clear sign of fraud.
The center claimed the actual election results were that the Communist Party received about 30 percent of votes, centrist United Russia received 22 percent and center-left Fair Russia received just under 17 percent.
According to official results, United Russia received over 49 percent of votes, the Communist Party got just over 19 percent, and Fair Russia came third with about 13 percent.
The allegations were widely reported in Russian media, sparking a string of commentary, most of which was not in favor of the center's claims.
United Russia said the research results were taken "out of the blue" and could not be verified by analytical data. A top United Russia official also noted that there were more elections in Russia since 2011, including regional and municipal polls, whose results mirrored those of the most recent parliamentary elections.
Russian elections chief Vladimir Churov, who oversaw the national polls in 2011, had even harsher words: "I will ask my staff to prepare the addresses of mental hospitals in Moscow and St. Petersburg. The research results suggest that we address these institutions."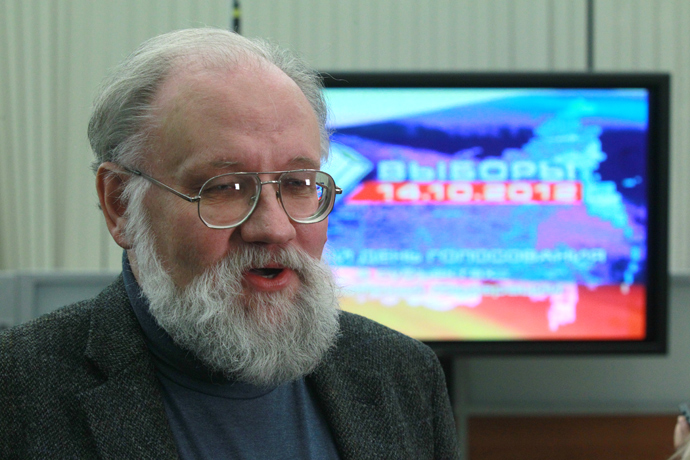 State news agency RIA Novosti quoted an unnamed source in the Kremlin as saying that the Central Elections Commission had full access to accurate data on elections results, and that those who want to contest the results should take their evidence to court.
The Governance and Problem Analysis Center claimed that they first concluded that the 2011 State Duma elections were rigged immediately after the polls, but only decided to release their report now.
The think tank lists Vladimir Yakunon, the head of Russian railroad monopoly RZhD, as one of its directors. Sources in the company claimed that Yakunin had nothing to do with the report, and that it was prepared by independent analysts. "There are some researchers in the center who have their own beliefs and who conduct their research on their own. The author of the report is a man of principle, he is convinced that his ideas are correct. Why should Yakunin dismiss him because of that?" an RZhD source told RIA Novosti.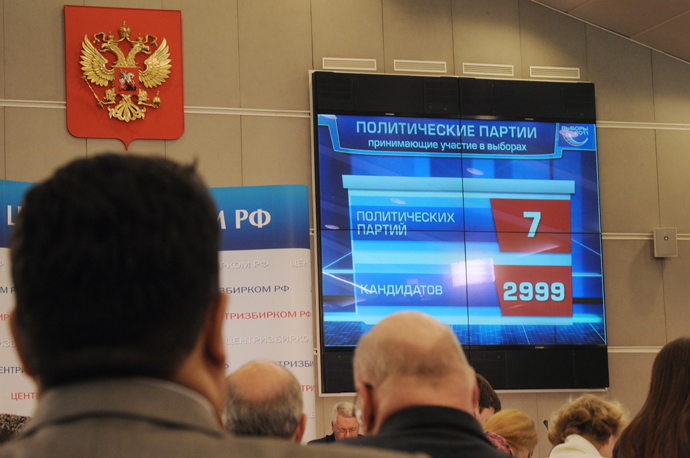 However, the source did not explain why the report was published well over a year after the poll results were announced. Kommersant wrote in an article that the late release of the report could be a sign that Russian authorities are preparing to dissolve the Lower House and announce snap parliamentary elections. RIA Novosti's RZhD source dismissed this allegation as groundless.

You can share this story on social media: