Regional governor accused of stirring interethnic hatred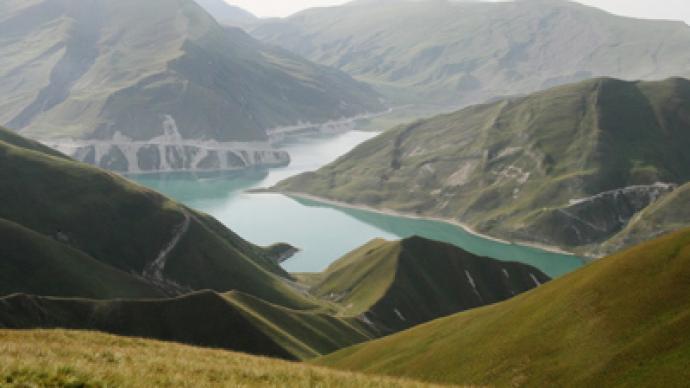 Chechnya's Parliament Speaker has harshly criticized recent statements by Krasnodar Region Governor Aleksandr Tkachev on migration policy and his proposal to deploy Cossack patrols to hamper immigration from North Caucasian republics.
"I strongly believe that Tkachev made a big mistake when saying that he would oppose in every possible way to the immigration of people from the Caucasus to the Krasnodar Region," said Dukuvakha Abdurakhmanov, as cited by the Chechen parliament's press-service. Tkachev's negative statements about Caucasians and calling them "just about the main source of troubles" in Russia's southern Krasnodar Region incite interethnic conflicts, Abdurakhmanov pointed out. The speaker of the Chechen parliament underlined that "Caucasians are not immigrants on the territory of their own country, but are its fully-fledged citizens." Such statements, he went on, contradict the constitution, which provides for equal rights to all citizens, including their right to freedom of movement and residence. This kind of rhetoric also "insults all the Caucasian people who have been living on their territories…for centuries," Abdurakhmanov stressed. He noted that Krasnodar region has historically been home to some Caucasian ethnicities, such as Adygs.According to the politician, initiatives like that voiced by Tkachev may lead to disintegration of a state; they are "a time bomb which may detonate any moment.""I am strongly convinced that Tkachev's statement should be condemned by public and be given an appropriate judicial assessment," the Chechen parliament speaker concluded. Earlier, the Krasnodar regional administration's press service also commented on the reports in the media regarding "the so-called Cossack police" which would be involved in tackling migration issues. Under Tkachev's decision – which was supported by the regional Legislative Assembly – about 1,000 Cossacks, together with law enforcers, will be keeping order in the region, the administration explained."Cossack squads are being formed in order to prevent interethnic conflicts and to maintain peace in the region, which is home to over a hundred ethnicities," the statement reads. During his meeting with regional police chiefs, Governor Tkachev recommended that law enforcers "toughen control over migration processes" since there have been several clashes between locals and migrants in past several months."In this respect, [Krasnodar] authorities are set to take additional measures to prevent illegal migration. This work will be carried out in strict compliance with the Russian law. Migration law violations will be harshly suppressed, regardless of gender, nationality or religious beliefs," the administration stated.
You can share this story on social media: