Russia to boost fight against illegal immigration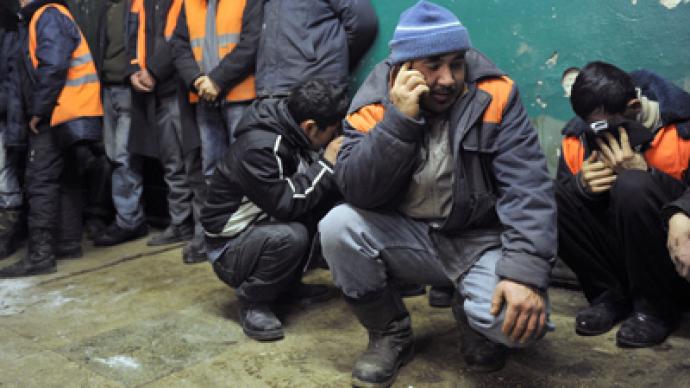 The Russian President Dmitry Medvedev has called for more drastic efforts to counter illegal immigration.
"There is quite significant, I wouldsay, a very large number of foreigners with an uncertain legal status in our country, who, of course, violatethe immigration rules," Medvedev said at the Security Council session. Many of the foreigners do not pay taxes, exist outside state control, and "sink to the very bottom of the social structure" and even join criminal groups, he is quoted as saying on Interfax.On Friday, Medvedev approved Russia's migration concept to 2025, the head of the Federal Migration Service Konstantin Romodanovsky told reporters after the meeting. Within a couple of years a system of strict control of immigrants at the country's border – both on entry and exit – will be set up.It is also planned to extend the entry ban for foreign nationals who twice violate their period of stay on Russian territory."Currently, this period is limited to three years. We believe it should be increased up to five years, and in the event of a repeated and malicious violation, and a court ruling, it should be allowed to increase the entry ban up to 10 years," Romodanovsky said. Speaking at the session, President Medvedev underlined that Russia's migration policy should provide the economy with qualified labor force. First of all, it should be done by broadening opportunities for compatriots to move and settle in Russia permanently. Commenting on the benefits of migrant inflow, he observed that to a large extent it compensated for natural population loss, stabilized the labor market. According to official data, about seven million immigrants came to Russia during the past 12 years.
You can share this story on social media: