Putin, Medvedev get tough on ethnic ferment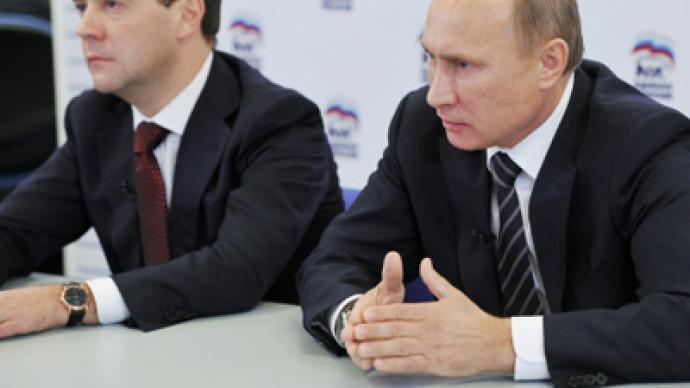 Dmitry Medvedev told a supporters' meeting in the North Caucasus that any moves aimed at fueling ethnic tension must be resolutely cut short.
Any attempts to cause inter-ethnic clashes should be nipped in the bud and punishment for such actions should be inevitable, Medvedev said. The Russian head of state added that liability could be not only civil, but also criminal. On Tuesday, Medvedev together with Prime Minster Vladimir Putin visited the Stavropol region in the North Caucasus Federal District, where the two met with local farmers and United Russia Party activists.One of the participants at the meeting complained that youngsters coming to their village from other regions are often pretty impudent. In response, Medvedev admitted that this problem is worsening. "We all live in one country and should be able to move within it without seeking permission. But it doesn't mean that one can behave as a pig in places they visit," he said, as cited by Interfax. He stressed that such behavior should be punished, no matter where it happens and where such people come from. "It should not be possible that someone does a lot of mischief and then skips out," Medvedev stressed.
You can share this story on social media: