Blogs soon to be listed as mass media - report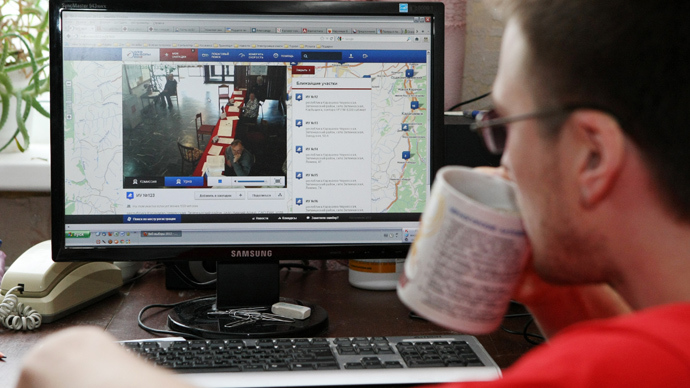 Russia's parliamentary majority party is considering a number of amendments that would make popular blogs the equivalent of mass media – with all applicable restrictions and obligations.
The issue was discussed at last week's political planning meeting of the United Russia party, Vedomosti daily reported on Monday. The politicians agreed to appoint deputy secretary of the party's political council, Sergey Zheleznyak, to oversee this issue.
The idea to tighten control over internet postings has been discussed in the Russian parliament before and initially it was planned that it would be put on vote already in last autumn, but the State Duma had to discuss a lot of controversial and resonance bills in the end of last year, and so it was decided to postpone the move.
According to Vedomosti, United Russia is currently discussing the possible limitations on postings in the Russian-owned blog platform Livejournal as well as the blogs hosted by registered mass media websites. It remains unclear if the future law would be applied to social networks, especially to foreign-based ones.
The head of the Duma Committee for Information Policy, Aleksey Mitrofanov, has said that the problem demands the lawmakers' attention as it deals with newly-emerged realities, but added that the nearest parliamentary session would have to pay more attention to the fresh anti-piracy bill (earlier this year Russia introduced the law that protects only movies' copyright, after which lawmakers had to face direct accusations of lobbyism).
Mitrofanov's first deputy, Leonid Levin, explained that some Russian blogs have audiences that can be compared to the ones of conventional media and therefore the authors must bear responsibility for the information that they distribute. In addition, the MP mentioned that bloggers often use product placement in their posts but do not pay taxes from their fees and the new law will deal with this problem.
Levin added that the planned bill would not be only limited to restrictions – it would offer bloggers the same level of state protection as the reporters of registered mass media receive.
Konstantin Kostin, leader of the Civil Society Development Foundation, noted that the new bill could address the problem when blogs hosted on the websites of registered mass media are not really blogs, as they are perceived by the public as editorial position and often are not maintained by the authors, but by the mass media's web team. The activist suggested including the responsibility for the content of such blogs in the working contracts of the authors who put their names to them.
Vedomosti wrote that Sergey Zheleznyak was not available for comments when the article was signed off to print, but on Monday the official said that Vedomosti's report was pure speculation that had nothing to do with reality.
Zheleznyak said that although the Russian authorities are considering certain moves to regulate the internet, the Vedomosti's suggestion that United Russia has ordered to make blogs equal with mass media was "a very powerful fantasy."
You can share this story on social media: