Belarus expels Swedish ambassador - report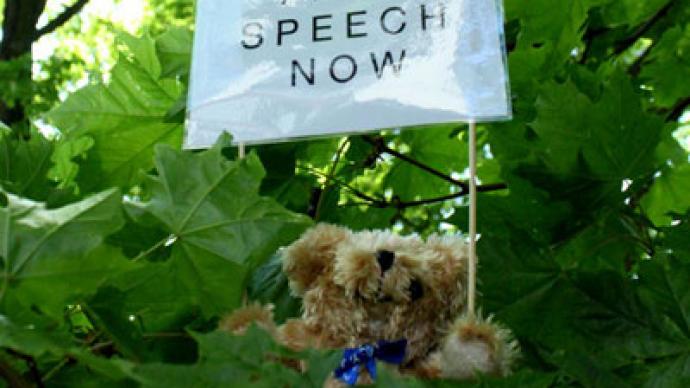 The Swedish Foreign Minister says Belarus has expelled his country's ambassador to Minsk "for being too supportive of human rights."
"Outrageous. Shows nature of [President Aleksandr Lukashenko] regime," Carl Bildt wrote in his twitter micro-blog on Friday.
"We have said that the new Belarus ambassador to Sweden is not welcome and have asked two other diplomats to leave," the minister added.
The Swedish Embassy in the former Soviet republic confirmed the Belarus authorities' decision to send Ambassador Stefan Ericsson out of the country.
Two other Swedish diplomats were reportedly asked to leave as well.
Speaking to reporters in Stockholm on Friday, Bildt stated that the move followed the ambassador's meeting with the Belarusian opposition in Minsk.
The minister pointed out that "the Lukashenko regime" brought groundless charges against the Swedish diplomat.
"Generally speaking, Sweden is being accused of supporting democratic principles and human rights in Belarus," Bildt added, as cited by Interfax.

Later in the day the Belarus Foreign Ministry denied the diplomat had been expelled.
"It was decided not to prolong [the Ambassador's] accreditation," the ministry's press-secretary Andrey Savinykh told the agency.
"Mr. Stefan Ericsson has worked in Minsk for about seven years. It's a long time," he observed. All these years the diplomat's activity was "aimed at ruining Belarusian-Swedish relations rather than strengthening them," Savinykh added.
He underlined that Belarus is ready for dialogue with Sweden. Nevertheless, if Sweden seeks to aggravate relations, "We will have no choice but to adequately respond."
The "expulsion" comes just a month after the scandal of what has become known as the 'Teddy Bear Airdrop', when a Swedish light plane dropped dozens of toys bearing messages defending freedom of speech and democracy over Belarus.
Earlier this week, President Lukashenko dismissed top members of the military over the incident.