Lukashenko vows to oppose foreign threats and color revolutions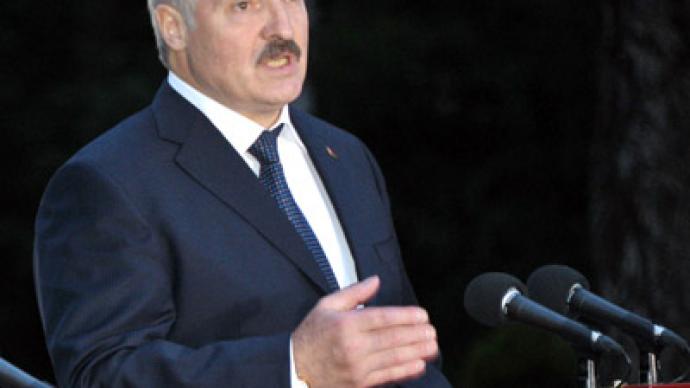 Belarus and Russia will defend their independence by all means they possess, the Belarus President said at the country's Independence Day military parade.
Aleksander Lukashenko said the joint military grouping of Russia and Belarus was successfully operating in East Europe and the common air defense system had been already run in. "We are conducting military construction aimed at raising the Union State's defense potential," the Belarus leader added.Lukashenko also greeted Russian military servicemen who took part in the parade together with the Belarus Army, noting that common parades have already become a good tradition.The Belarus leader said that in the current conditions, when the world was in a 'constant fever', Belarus had updated its military forces so that they match the new challenges and threats of the 21st century.Lukashenko also said that the Belarus people had shown the whole world how to defend one's national interests and proved that any attempts to launch a so-called 'color revolution' in the country were doomed to failure. "Any attempts to sow chaos in our country, to carry out political coups or color revolutions have absolutely no perspective," he said."Belarus people have once and for all made their choice in favor of true independence by supporting the political course of the state. In future we are going to maintain what we won," Lukashenko told the people.At the same time, the President praised the peaceful politics of his nation saying that it was the main factor that allowed it to strategically contain the foreign aggression against Belarus.