Belarus opposition report new repressions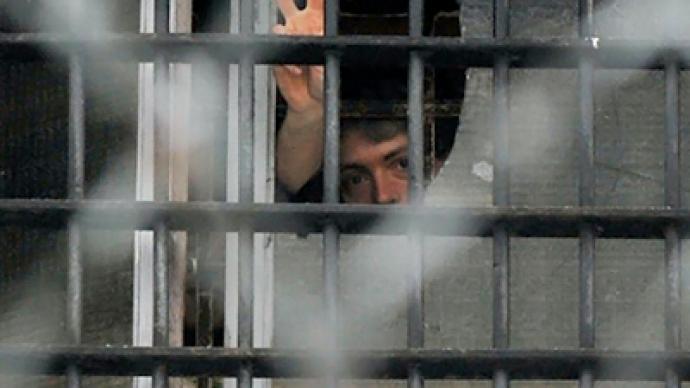 Belarusian police have detained several human rights activists from Russia, declaring two of them persona non grata, and attempted to detain two own opposition members as a trial over former presidential candidates continues.
Early May has been marked by a sudden outburst of events in Belarus, as the country still recovers from the events of last December, when a coalition of opposition forces tried to upset the presidential election with a protest rally in the center of the capital, Minsk. On Wednesday, Belarusian and Russian news agencies reported that Belarusian police had detained five Russian human rights activists, including Yuriy Djibladze – a member of the Russian Presidential Council on Human Rights. They were released without charge, but two of the five – Aleksandr Mnatsakanyan of the Demos NGO and Viktoria Gromova of the International Youth Rightist Movement were ordered to leave the country within 24 hours. Police also said that the two activists will not be allowed to enter Belarus for at least a year. The detention happened in the Belarus rights center "Spring", 15 minutes ahead of an announced video conference with representatives of the international monitoring mission. Police said that they had received information that "suspicious boxes" were being carried inside the center. The office was cordoned off and law enforcement officers took everyone who was inside to the nearby police station to check the IDs and other papers.The detained Russian activists were released only after the Russian embassy in Minsk received information about the detention. Police did not give them any explanations, but presented two of the campaigners with a resolution saying that they were denied entry to Belarus until April 2012 for Gromova and April 2013 for Mnatsakanyan. This was not the first time Russian rights campaigners have been ousted from Belarus. In March this year, Andrey Yurov, head of the International Monitoring Mission for Control over Human Rights in Belarus, was ordered to leave the country, but then the Russian activist received no written proof of the order. On April 29, another activist, Ivan Kondratenko, was ordered to leave the country. He was detained one day earlier as he attended a court session that considered a case of public unrest that happened on the day of presidential elections.The ousting of Russian activists and general harassment of human rights campaigners happened right before the start of the court process against Vladimir Neklyayev and Vitaliy Rymashevsky – two opposition leaders who were running in December poll, but lost to the incumbent president Lukashenko. The head of Neklyayev's elections headquarters, Andrey Dmitriyev, and three of his supporters are also on trial within the same process. They are accused of organizing mass unrest that took place in central Minsk on December 19. One activist is also charged with perjury. Before the process started, Neklyayev told the press that he still did not understand what exactly had happened on Independence Square on December 19, and called the events "the most dangerous situation in Belarus since gaining independence."Two more former presidential candidates, Nikolay Statkevich and Dmitry Uss, will go on trial on similar charges within the next few days. Former candidate Aleksey Mikhalevich fled the country after facing charges and has recently been granted political asylum in the Czech Republic. Opposition activist Aleksandr Lukin also fled Belarus and is now in Poland, Polish media reported on Thursday. According to these reports, Lukin and his wife were traveling to Belarus from Poland by car and Belarus border guards attempted to detain them upon checking their papers. However, the activists ran away and hid somewhere on the Polish side. According to the media, Lukin and his wife remained in the Polish border guard offices and their two children and the car driver, a citizen of Lithuania, remained on the Belarusian side. Polish and Belarus border guards have started negotiations to resolve the situation, but to no results have been achieved so far.
You can share this story on social media: