Belarus restricts access to opposition websites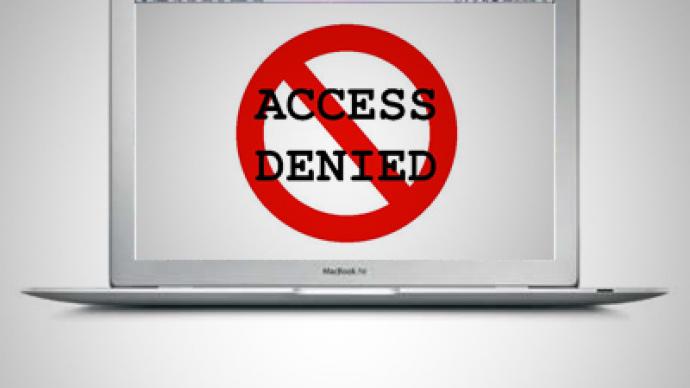 The Belarusian Prosecutor General's Office has ordered to limit access to opposition websites "Belarusian Partisan" and "Charter'97".
Access to the two opposition news websites was blocked for government bodies, state organizations as well as educational and cultural institutions.The reason behind the decision, reports Charter'97, was the violation of the law "On mass events" which bans the media from reporting on planned dates and places for holding protest rallies until the gatherings get authorities' approval."The Prosecutor General's Office does not aim to limit the freedom of speech. These sanctions are against the media that abuse the freedom of speech," said Pavel Radionov, the head of the department on legislative execution and legislative acts legality of prosecution agencies, as cited by Charter'97.According to the official, the decision was made in accordance with Belarusian President Aleksandr Lukashenko's decree, which provides for putting on the list of internet sources with restricted access, websites that promote cruelty, pornography, arms sales and call for violations of the law. Radionov said that both Charter'97 and the Belarusian Partisan posted information conflicting with the law, "in particular, calls to take part in unauthorized events". In addition, he noted, the websites' visitors often made comments insulting the honor and dignity of other citizens, including state servants. The latter triggered a wave of emotion among visitors who leave comments. They claim that officials simply do not want to hear the truth and state it is impossible to insult "what one does not have". The decision was announced on Monday, hours before the deadly blast hit the Minsk Metro claiming the lives of 12 people and injuring over 190. On Tuesday, Charter'97 claimed its website was hit by a DDoS attack. "Amid the increased attention of visitors to the tragedy in the Minsk Metro, we regard the attack as a desire of Belarusian special services to limit the right of Belarusians for obtaining independent information," the opposition source states.
You can share this story on social media: