Belarusian authorities "improve" Internet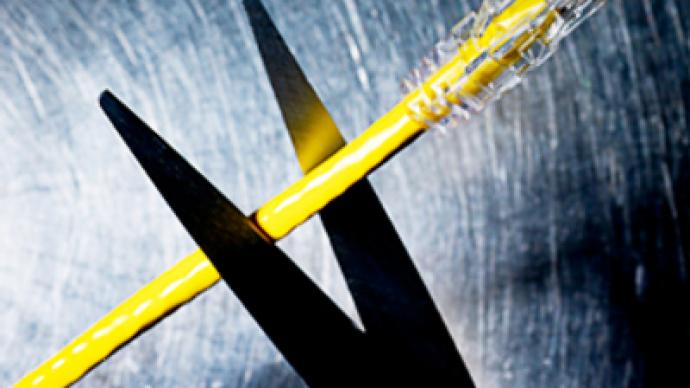 New measures will regulate the activities of Internet users in Belarus as the country prepares for presidential elections.
Belarusian President Aleksandr Lukashenko's decree n° 60 "On Measures to Improve the Use of the National Segment of the Internet" came into force on July 1. Analysts warn that the decision may herald the introduction of censorship in the country.
The decree is aimed at protecting the interests of citizens, society, and the state in the information sphere and improving quality of online services and reducing tariffs, the authorities said. As a result, it would further the development of the national segment of the Internet, they stressed.
But Internet providers will now be obliged to identify users' equipment and store information about the equipment and services rendered. Websites will have to be registered at the state electrical communication inspection.
Enterprises that offer products and services using the Internet are obliged to apply information networks, systems and resource of the national segment of the Internet placed and registered in the country.
A group of Internet users asked the president in the end of May to annul the decree, and human right activists protested against the new measures.
On June 8, hosting providers addressed the Ministry of Communications and Information, the Intelligence and Analysis Center (IAC) under the president of Belarus, asking to annul the requirement of the decree to transfer the servers to Belarus.
Providers, servicing more than 80 per cent of Belarusian websites, also asked the authorities to postpone term of registration of sites to October 1.
The providers said the decree did not allow them "to service the sites of physical persons who are the residents of Belarus on equipment placed outside of our country." But residents of Belarus could place sites on equipment which is outside of Belarus.
At the same time, people will have free access to the information about the work of the state organs. They are obliged to post information on their activities on the Internet. Also, the providers are not held responsible for the contents of the information published online.
Users complain that providers will now collect information on them, including their names and the number of documents produced. Those using wi-fi networks in cafes and clubs will also be required to produce their identification documents.
Belarusian providers have already bought special equipment to store the data of their users. Ironically, the tariffs for providers in Belarus were halved on July 1.
Human rights activist believe the authorities are tightening their grip on the Internet to restrict the activities of opposition groups on the eve of the presidential elections due at the end of 2010.
Sergey Borisov, RT
You can share this story on social media: