Belarusian Helsinki Committee to appeal Justice Ministry's warning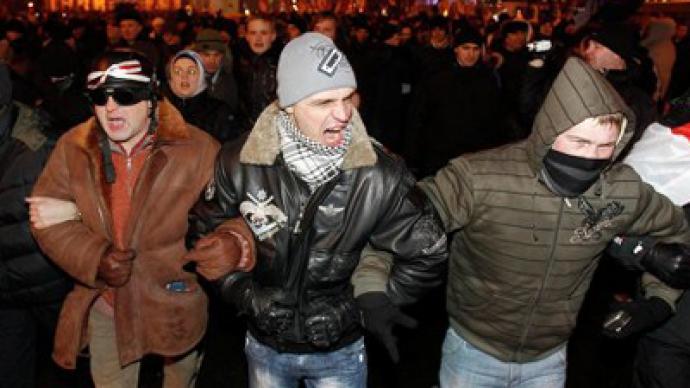 Members of the Belarusian Helsinki Committee intend to appeal in the Supreme Court the Justice Ministry's warning over an alleged attempt to "discredit" the country.
The Justice Ministry has issued a written warning to the committee, in which the human rights group has been accused of forwarding "biased information" to international organizations. These efforts may discredit the country, the ministry believes.Oleg Gulak, the committee's chairman, said on Thursday the warning would be appealed in the Supreme Court.Officials in the ministry say the information sent by the group to international organizations fails to assess objectively the work of the government bodies, including law-enforcement agencies. The activists "intentionally distorts" the actual situation and "discredit" Belarus in the eyes of the international community, the ministry said on its website.Gulak noted he had the expression that the ministry itself "is discrediting" the republic. "I hope the Justice Ministry will not consider this appeal as attempt to discredit its work," he was quoted by Interfax as saying. Everyone can use their rights to address international organizations, he stressed.The ministry cited the Helsinki committee's information published by several websites about "pressure" reportedly exerted on several lawyers. Earlier, the ministry's board accused the lawyers of breaking laws while defending their clients. The Belarusian Helsinki Committee then sent a complaint to the United Nations. The human rights activists say the lawyers were fulfilling their professional duties. The warning, in particular, concerns a lawyer representing the former presidential candidate Andrey Sannikov. The ministry suggested that the lawyer should be subjected to disciplinary action. The move may lead to his expulsion from the presidium of the city's college of lawyers. But it is unclear how the lawyers' activities to defend their clients could have breached the country's legislation.
You can share this story on social media: