UN: Belarus choppers to Ivory Coast violate embargo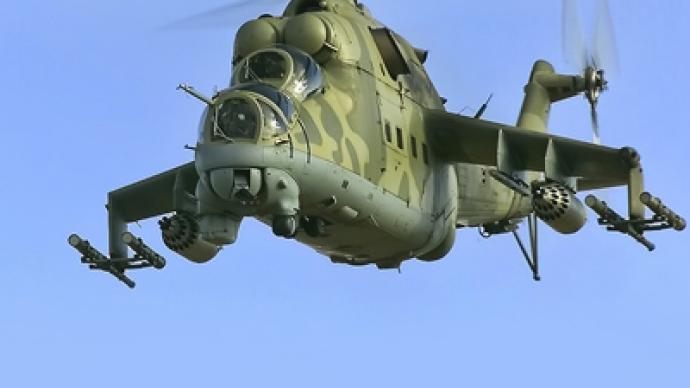 UN Secretary General Ban Ki-moon has called for an urgent Security Council meeting following reports that Minsk had violated an international arms embargo against Ivory Coast by delivering military helicopters to the West African country.
On Monday, a spokesman for Ban said that the UN chief "learned with deep concern that three attack helicopters and related material from Belarus are reportedly being delivered" to the capital Yamoussoukro. The first delivery arrived reportedly late on Sunday and additional flights were scheduled for Monday. According to the UN Secretary General, the Belarusian government sent the helicopters to support the regime of the Ivory Coast's incumbent president Laurent Gbagbo."This is a serious violation of the embargo against Cote d'Ivoire which has been in place since 2004," the spokesman added. "The Secretary-General demands full compliance with the arms embargo and warns both the supplier of this military equipment and Mr. Gbagbo that appropriate action will be taken in response to the violation." Ban Ki-Moon has also asked the UN Operation in Côte d'Ivoire (UNOCI) to monitor the situation closely and "to take all necessary action, within its mandate, to ensure that the delivered equipment is not prepared for use".Minsk, however, denied the accusations saying that Belarus had always strictly complied with all the UN Security Council requirements and resolutions. "Belarus has an efficient system to control arms exports," the Foreign Ministry press secretary Andrey Savinykh told Interfax.He added that Minsk was concerned about the UN chief's statement posted on the UN website under a "strange" title: Statement attributable to the Spokesperson for the Secretary-General on Cote d'Ivoire. "It is necessary to expose the origin of this statement.Probably, it has nothing to do with the office of the UN Secretary-General," Savinykh said.Meanwhile, Ivory Coast is on the brink of civil war as the standoff between incumbent President Gbagbo and his rival Alassane Ouattara continues. Gbagbo is refusing to yield power to Ouattara, who is believed to have won the disputed presidential election in November. On December 8, Moscow blocked the UN Security Council's statement on the situation in Ivory Coast, which endorsed the opposition candidate Ouattara as the victor.
You can share this story on social media: