Wife of Moscow ex-mayor evading interrogation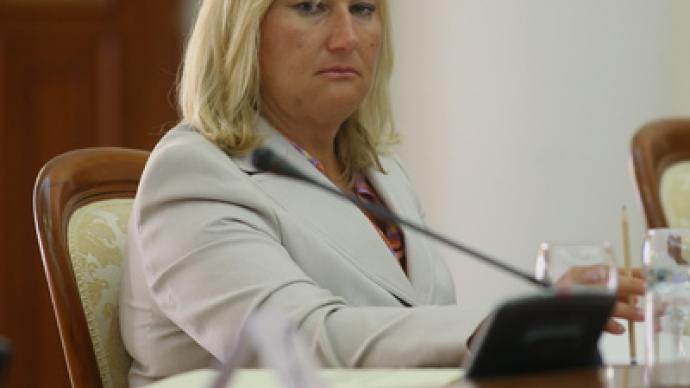 Russia's Interior Ministry is asking Austria for assistance in questioning businesswoman Elena Baturina, wife of dismissed Moscow mayor Yury Luzhkov, over the case of large-scale embezzlement in the Bank of Moscow.
Investigators say they have repeatedly invited Baturina for interrogation as a witness. Summons were sent to her three times last year. As Baturina's whereabouts were not known to them, the documents were sent to the address of Inteko, a developer company which at the time belonged to her. The company's representatives then confirmed that they got the documents and passed the information to Baturina over the phone.
Now Baturina's lawyers say that she had not received a single summons. On Monday, one of them told journalists that she had sent the Interior Ministry's Investigations Department a letter stating her address in Austria, to which summons can be delivered.
The Investigative Department wants Elena Baturina, the former head of Inteko, to give evidence concerning the misappropriation of 12.7 billion roubles (US$458 million) by top managers of the Bank of Moscow. The main suspects are its former president Andrey Borodin and former vice president Dmitry Akulinin. Prosecutors believe that the fraud was carried out though a front company Premier Estate affiliated with Baturina's business. They also have questions on how the stolen money ended up on the accounts of Inteko, which, at the time of the deal in 2009, belonged to the businesswoman.
You can share this story on social media: