Brother of Russia's richest woman found guilty of multi-million-dollar fraud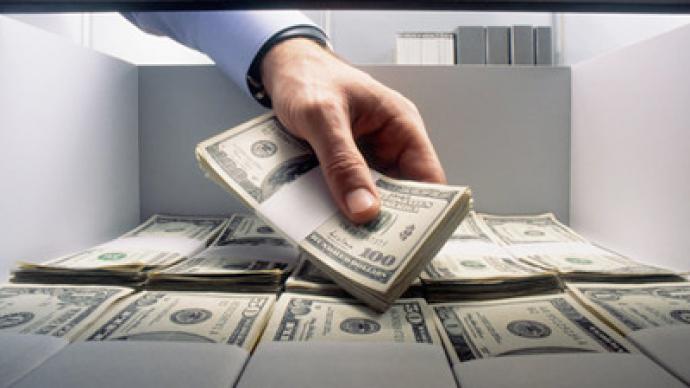 Businessman Viktor Baturin, who is the elder brother of Russia's richest woman, the wife of former Moscow Mayor Yury Luzkov, Elena Baturina, has been found guilty of large-scale financial fraud.
Early on Monday the judge announced the verdict under which Viktor Baturin received a three-year suspended sentence, although the prosecution had only demanded two years. The businessman pleaded not guilty and said that the case is contrived. He linked the process against him with to the prosecution of his sister and her company construction company Inteko. Elena Baturina is involved in a scandal around one of the largest Russian banks, the Bank of Moscow, which granted her an allegedly illegal loan of 13 billion rubles ($455 billion). Last week former Bank of Moscow senior executives Dmitry Akulinin and Andrey Borodin were put on the international wanted list. Currently in London, they were earlier charged in absentia."It's somehow related," Baturin said, "as, of course, I am under special scrutiny. I am one of the few who stayed in Russia and has no intention of leaving it." Prosecutors insisted that in June 2008 Baturin sold office premises in central Moscow to his acquaintance Igor Vashurkin. However, formally the deal was signed by Vashurkin's father. Baturin got 23.8 million rubles (around $860,000) from the deal. Several weeks later, Viktor Baturin sold the same premises to another person, Dmitry Zhuravlev for $1.5 million. As a result of the two deals, he illegally received 35 million rubles ($1.3 million).  At the same time, Zhuravlev stated in court that he has no claims to the defendant and believes him to be not guilty. He also said the Baturin returned him the money for the deal. It should be noted that, under Russian law, mutual reconciliation of the parties involved does not save a person accused of fraud from trial. Thus the hearing continued. "I am the owner of the premises, I did not sell them. I returned the money to everyone," Baturin said.This fact was taken into account when delivering the sentence, the judge said. Baturin is not going to appeal the court's decision, Interfax reported.