Inteco changes hands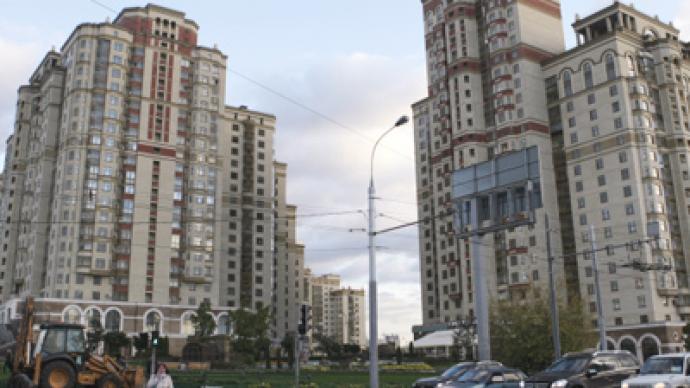 Binbank owner Miikhail Shishkanov and Sberbank Investment are buying out Russian developer Inteco, with the experts estimating the assets sold at around $1.2 billion.
Binbank´s Shishkin will get a 95% stake in Inteco, which is owned by former Moscow mayor Yury Luzhkov's wife Yelena Baturina, with Sberbank´s subsidiary buying 5%. According to Interfax, Sberbank is aiming to sell this stake to an outside investor or during an IPO, with the deal planned to be closed by the end of the year. An Inteco press release has not revealed financing terms, with Shishkanov indicating the new owners will fulfill all of Inteko's obligations to third parties."All facilities under construction will be completed, all credit obligationswill be met ontime in the future." The move will create a strong construction entity, which will participate in ambitious construction projects according to Shishkanov. "The strong production potential of Inteco, together with Sberbank's financial and investment support, will lend a synergetic effect that will be directed at the company's future growth and flourishing." Andrei Datsenko, Sberbank Investment LLCGeneral Director, was also optimistic about the deal, saying this came in line with their basic expansion strategy. "Sberbank Investment LLC¨is looking atacquiring stock inInteko and Patriot (Inteco's subsidiary) as part of its investment strategy, which is aimed at buying assets withstronggrowth prospects.Sberbankof Russiaisworking successfully with these companies, and investing in capital opens for us new opportunities not only in crediting promising projects, but also making it possible to be accessories in the growth of their capitalization.¨And according to Anton Safonov, Investcafe analyst, the deal will be generally neutral for the market, though the price points to investor interest in Russia's construction sector."It won't influence public retailers anyhow, the more so it suggests quite a market price. In fact, nothing changed, and the Company just got another owner. I don't exclude that in the first months after the deal is closed they'll start re –branding, which will speed up sales recovery. And Sberbank's help, as one of the shareholders, is very important, and most likely there won't be problem with financing.""Generally speaking, the sum of the deal means that big investors think positive about the sector and further growth must be quite strong," the analyst said.