Attacks on church pre-revolution reminder - Patriarch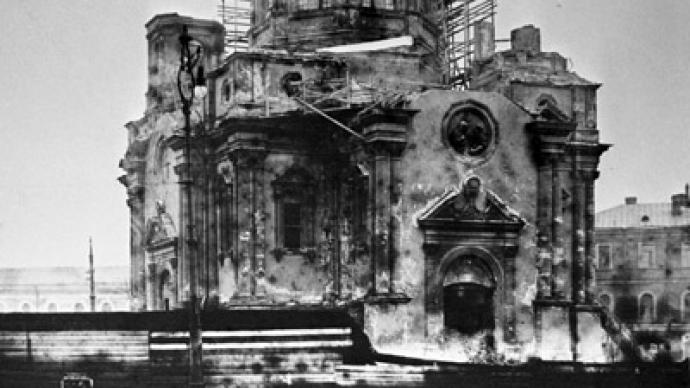 In a speech to a group of Cossack commanders, the head of the Russian Orthodox Church has warned the recent string of attacks on the church is similar to what happened before the Bolshevik Revolution of 1917.
"Just like now, back then they performed a reconnaissance by engagement – to see what will be the Orthodox Christians' reaction. They performed acts of blasphemy, humiliation and provocation," Patriarch Kirill told the heads of the Cossack hosts of Russia Ukraine and Belarus. The Patriarch noted that the methods of the "enemies of the Church" (that he again did not name) were too uniform to his taste. "It is all the same, these accusations – in the beginning of the twentieth century, after the revolution and now ". However, he expressed hope that the people of Russia would understand the dangers that come with the attempts to resurrect the spectres of the past. "The violations of religious rights are committed under an invented excuse of freedom of expression. We all know very well that there can be no freedom of expression if it violates the rights of ethnic groups but it is somehow possible, through the wrongly understood freedom of expression, to insult the believers, destroy their inner world and humiliate their dignity," the top cleric added. The Patriarch thanked the Cossacks for their vigilance for preventing many acts of blasphemy and called on them to continue their work to defend the church. This was not the first time the representatives of the church accused some mysterious unnamed forces of launching a concerted attack against Christianity in Russia. These statements became more often after the mass media started reporting of the clergy's growing interference in public life, as well as the impious and luxury lifestyles of some of the priests. The public discussion led to the preparation of a bill that criminalized insults to believers, that is expected to be submitted for approval next year. Also the Church has officially allowed the clergy to take part in elections though their participation in political parties is still banned.
You can share this story on social media: