Complete internet blackout: Half of Russians wouldn't panic without web – poll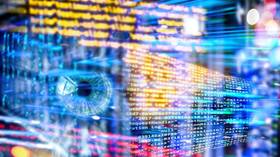 More than 51 percent of Russians are sure that there is life without internet and their lives won't change significantly if it stops existing, a recent poll revealed.
If the internet completely shuts down, as many as 24 percent of Russians say it won't affect them, while 27 per cent believe their lives would be affected just slightly, a new survey by the Russian Public Opinion Research Center (VTsIOM) showed.
However, 48 per cent are really worried about a possible global shutdown of the world wide web. Some 37 percent of Russians said their lives would change significantly, but they would be able to adapt to living offline. Meanwhile 11 percent can't imagine functioning without the internet, most of them being residents of Moscow, St. Petersburg and other big Russian cities.
Also on rt.com
Russia ready for global internet shutdown, can sustain its own web – MPs
Currently, some 84 percent of Russians are internet users, while 69 per cent use it daily. Surveys show that most Russians use the internet for social media and reading news as well as for bank transactions and online shopping.
Though a complete shutdown of the internet sounds unlikely, the Russian government has already introduced measures to prevent this from happening. In April, President Vladimir Putin signed a bill designed to ensure the sustainable, autonomous operation of Runet – the Russian segment of internet – in case of a global shutdown or a deliberate cut-off by the US which could take place if the relations deteriorate further, according to the MPs who proposed the bill.
Like this story? Share it with a friend!
You can share this story on social media: