'In our genes': Russia joins fundraising efforts to restore Notre Dame after devastating fire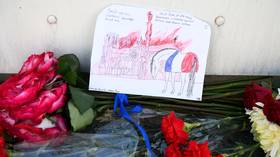 The Notre Dame rebuilding effort will require plenty of money, so fundraising is gearing up in France as well as internationally to support it with hard cash. Russians will have a chance to join these efforts.
Russia's Culture Ministry said it will be organizing a Notre Dame fundraiser with national museums and "caring citizens," who wish to help France restore the cathedral after its fiery destruction.
"Offering a helping hand to those who find themselves in difficult circumstances is in our genes," Vladislav Kononov, a ministry official heading its museums department, told Interfax. "A calamity happened in France, a serious tragedy, and aiding in rebuilding this unique church is the right thing to do."
Also on rt.com
'It's a bit of a miracle': Delight as Notre Dame's iconic rose windows survive blaze (PHOTO)
The French Embassy in Moscow also said it will soon provide details for people wishing to contribute on its website.
"People have been showing up at the embassy with flowers, and some left cash," a spokesperson for the embassy told the news agency Moskva. "We want to turn it into a more centralized campaign."
President Vladimir Putin offered to help France with knowledge and skills of Russian art restoration experts, should Paris accept them.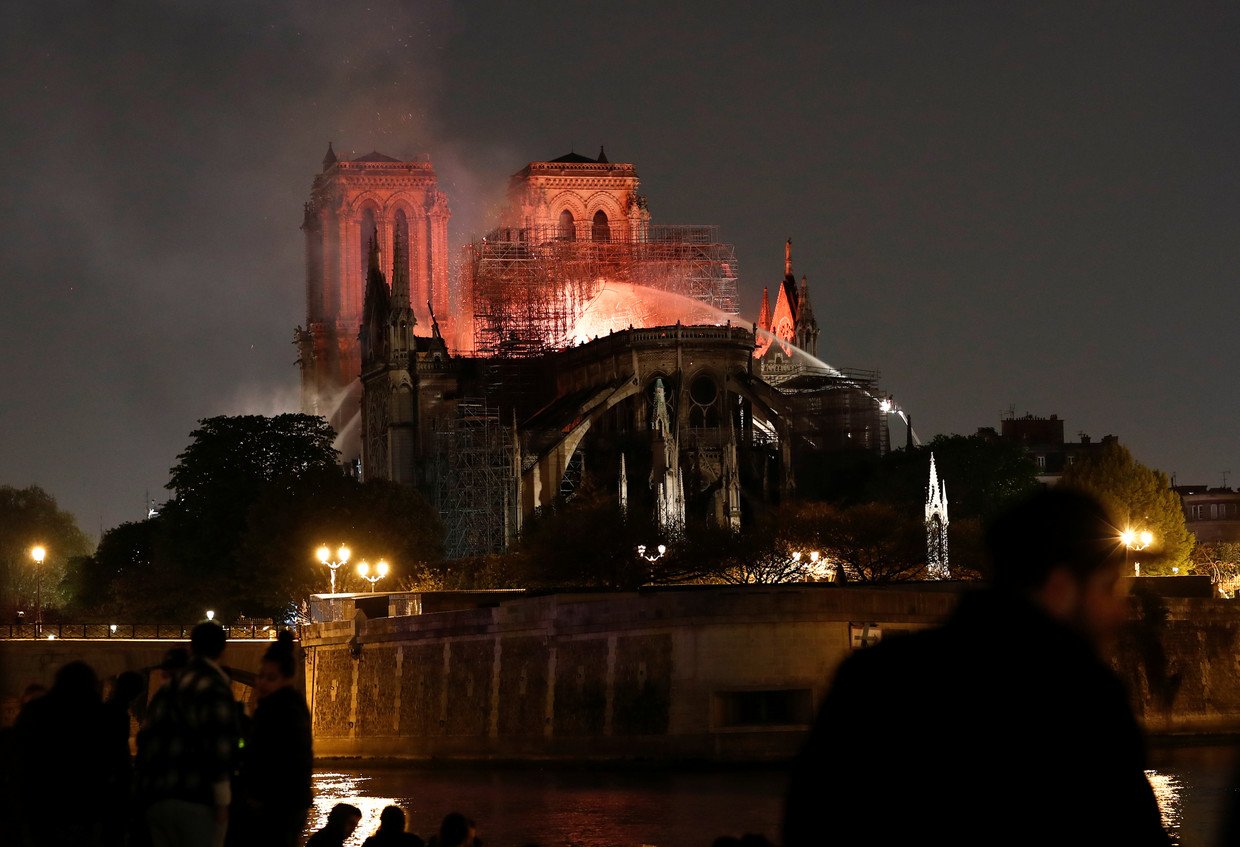 Meanwhile, fundraising in France kicked into high gear on Tuesday. Luxury goods and art mogul Francois-Henri Pinault, who is also the husband of actress Salma Hayek, said his family will donate 100 million euros. Oil giant Total offered an equal sum. The Arnault family, which owns top fashion brands Christian Dior, Louis Vuitton and Celine through its business LVMH Group, said twice as much will be donated by it and its company.
Several national governments said they would offer grants to help. An international donor conference is currently in the making.
Like this story? Share it with a friend!
You can share this story on social media: