'It's a bit of a miracle': Delight as Notre Dame's iconic rose windows survive blaze (PHOTO)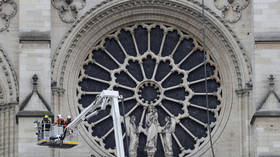 As Parisians come to terms with the scale of Monday's disastrous fire at Notre Dame some good news has emerged at the site: the cathedral's stunning historical rosette windows appear to have survived unscathed.
The incredibly ornate and detailed stained glass windows which date back some 800-900 years are still in place and look untouched, according to one church official, despite significant damage to the building.
Also on rt.com
Notre Dame suffers 'colossal' damage as firefighters avert 'worst case scenario' (INTERIOR PHOTOS)
"From what I could see, the stained glass had not been touched, the three beautiful roses that date back to the 12th and 13th century were still there," Notre Dame cathedral's spokesperson André Finot told BFM.
"It's a bit of a miracle, we are very relieved."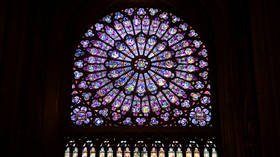 Other windows have been damaged in the blaze, but according to Finot they are more recent additions to the property and date to the 19th century.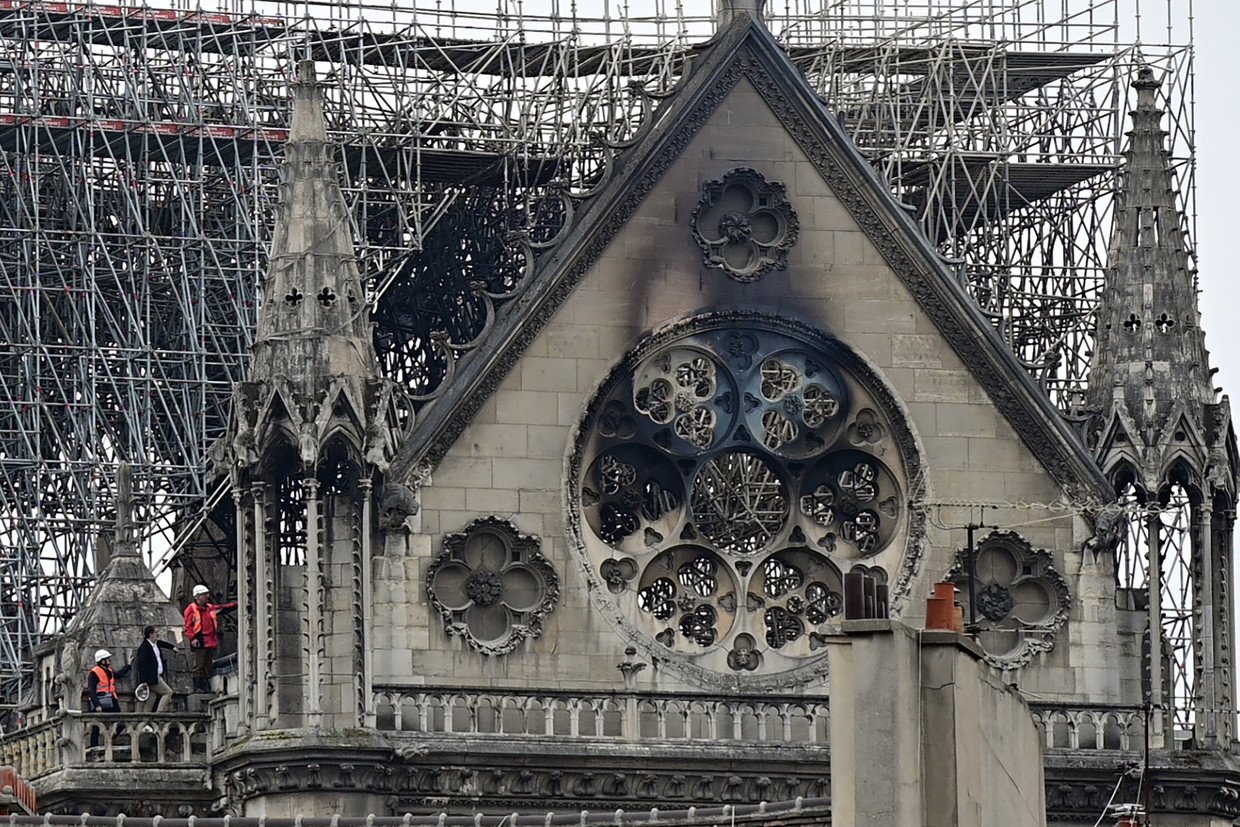 Incredibly, the church organ also appears to have survived the destructive flames, however it's not clear yet if the water used by firefighters to tackle the blaze may have have caused some damage to the instrument.
Also on rt.com
2 police officers, 1 firefighter injured battling Notre Dame blaze (PHOTOS, VIDEO)
The blaze broke out on Monday evening around the time the cathedral was closing to the public. An investigation into the fire is underway, and there is some concern that ongoing renovation works at the medieval property could have played a part. About 400 firefighters were drafted in to fight the blaze in an intense push to save the building and its priceless art and artifacts.
If you like this story, share it with a friend!
You can share this story on social media: