Chelyabinsk meteor theft: Court sentences cheeky Russian scientist in scandalous case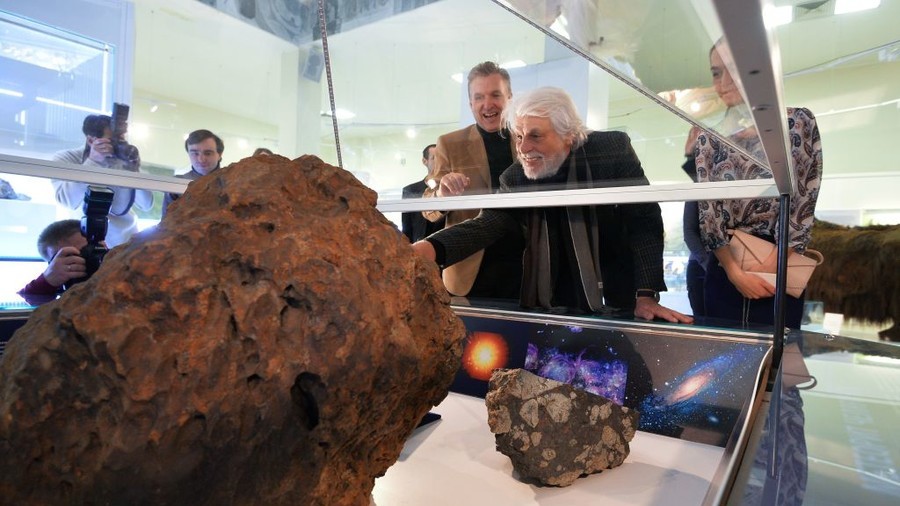 A geologist has been handed a one-year suspended sentence for stealing a piece of the Chelyabinsk meteor, which became a YouTube sensation in 2013, from a museum he worked with.
A huge a meteor crashed with a loud bang near the city of Chelyabinsk in Russia's Urals five years ago. The spectacular bright-shining superbolide made headlines around the globe back then after being caught on numerous dash cam videos. But it turns out the hype is still not dead as some are willing to break the law to obtain even a small piece of the alien guest.
The State Museum of the South Ural History in Chelyabinsk currently displays a 500-kilogram slab of the meteor, which is not only the largest in Russia but in the world. It's also in possession of smaller pieces, with an inventory check last year revealing that one of them, weighing 2.5 kilograms, went missing.
The museum addressed Russia's Federal Security Service (FSB) to help recover the space stone and the law enforcers soon tracked down the missing fragment in the private collection of local scientist, Sergey Kolisnichenko.
Kolisnichenko is a well-known geologist in the Urals, who wrote a book on meteors and cooperated with the museum in researching the 2013 fragments.
The investigators believe the man snatched the Chelyabinsk meteor piece during one of his visits to the archives and was able to get it out undetected. The local media said he had three accomplices among the staff, but they quit their jobs and avoided prosecution.
Kolisnichenko wasn't that lucky as the Chelyabinsk court found him guilty of the swindle on Tuesday and handed him a one-year suspended sentence.
The fragment, which was earlier valued at 1.5 million rubles (around $22,600), will now be returned to the museum.
But the geologist denied any wrongdoing, telling Komsomolskaya Pravda that he was handed the meteor by the museum itself in order to establish its authenticity.
"The fragment was given to me without any papers. I stored it at my place, studied it. I was to return it… with my conclusion by the end of the year," Kolisnichenko said.
The man claims he was only blamed of theft because of "some internal conflict among the museum staff."
Also on rt.com
Night turned into day: Dazzling 'meteor' blazes across sky in Russian Urals (VIDEOS)
However, sources in the museum turned down Kolisnichenko's excuses as "nonsense," telling Komsomolskaya Pravda that the Chelyabinsk meteor has been studied so well after the crash that there was absolutely no need for any addition research.
Think your friends would be interested? Share this story!
You can share this story on social media: