US nuclear subs in Russia's Arctic? 'Highly unlikely', Putin says, about surreal Hollywood flick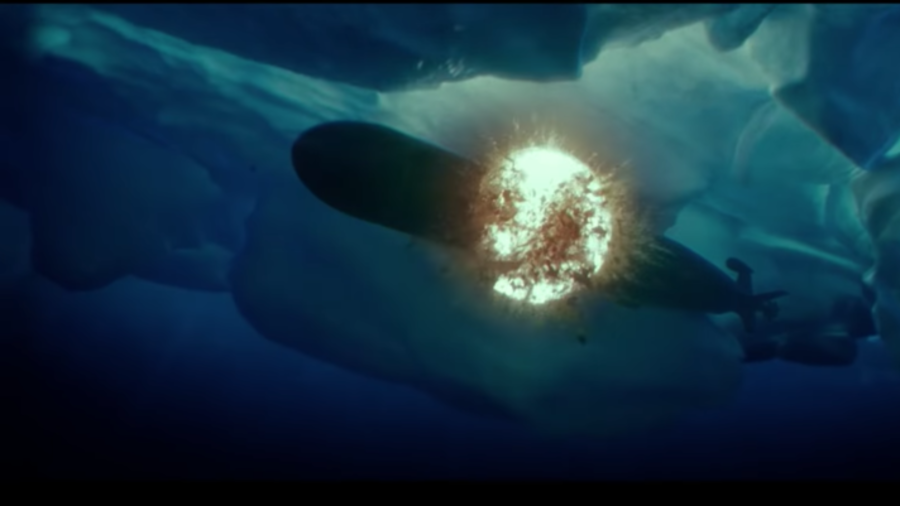 No US submarine would ever be allowed near Russia's Arctic shores, Putin has stated, ridiculing the plot of a recent Hollywood movie in which an American sub captain rescues a Russian leader captured by military coup plotters.
Putin found the story line of Donovan Marsh's 'Hunter Killer' blockbuster a "highly unlikely" scenario, to say the least, when, at the end of G20 press conference, he was suddenly asked what he thinks about the plot where an American Virginia-class submarine docks at a Russian Arctic base after rescuing a Russian President from captivity, preventing a military coup and averting World War III.
We had two small US boats donated to Ukraine, which could not pass the Kerch Strait. And you want a nuclear sub to enter our base?
"This is a highly unlikely scenario. Surreal!," he added with a smile.
Also on rt.com
Putin explains Russian stance on Kerch Strait crisis to Merkel over caviar breakfast at G20 (VIDEO)
Putin was referring to a real-life incident in the Kerch Strait, where last weekend three Ukrainian Navy ships tried to break through Russian territorial waters without seeking the proper permission and were intercepted, following a tense stand-off and altercation with the border guard.
Also on rt.com
Ukrainian leadership is a party of war, and it will continue as long as they're in power – Putin
The suggested movie plot thus sounds increasingly fictional, considering the fact that Russia this week updated its navigation rules for foreign warships attempting to sail along the Northern Sea Route. Starting next year, third party warships traveling through the Russian Arctic will be obliged to give prior notification to the Defense Ministry. Exploration of the Arctic and protection of the northern frontiers have become one of the priorities for the Russian government and military in recent years.
Like this story? Share it with a friend!
You can share this story on social media: