10yo Siberian boy saves 4 children from house fire – but their mother dies in flames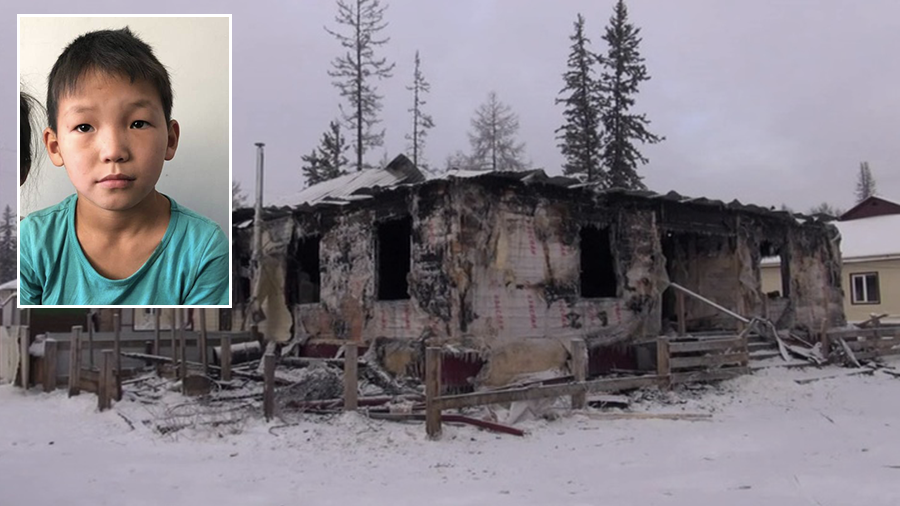 A young boy in rural Siberia led four children to safety from an early morning house fire, but could not save their mother, who mistakenly re-entered the burning building to get children who had already been rescued.
Arian Alekseyev, 10, was one of two children invited to stay over last weekend at the home of Tuyara Kuzmina and her three kids in Suntar, an ethnic-Yakut town of 10,000 people, thousands of miles away from the nearest major settlement. Arian normally lives in a boarding school, which are predominantly attended by orphans and children with special needs in Russia.
Tuyara's husband was away for the night, as he was working a night shift as a coal heaver. Everyone in the house went to bed that night as normal.
Arian awoke between 6am and 7am.
"I woke up from the barking of a dog. I went into the kitchen and saw that there was smoke everywhere," he told the terrestrial Rossiya channel. "I ran to wake up the other children."
The other children, who were aged between six and 11, were completely unaware of the blaze.
"He was shouting 'Fire! Fire!' I was already suffocating. We hadn't woken up when the fire started. We followed him out of the room," said eight-year-old Angelina from her hospital bed.
"They were crying, and it made me a little anxious myself. Through the smoke, I found the handle of the window and pulled on it. We ended up in our neighbors' backyard," said Arian.
Arian and Angelina both suffered from frostbitten feet in the -30C temperatures, though doctors predict a full recovery.
Alongside their fortunate escape, there was tragic and needless loss, however.
Although it is unclear exactly how events unfolded, childrens' mother Tuyara also initially made it out of the house alive. It is unknown whether she was affected by fumes or overcome by panic, but villagers told local media that she ran back into the house after believing that she heard her daughter's voice coming from inside.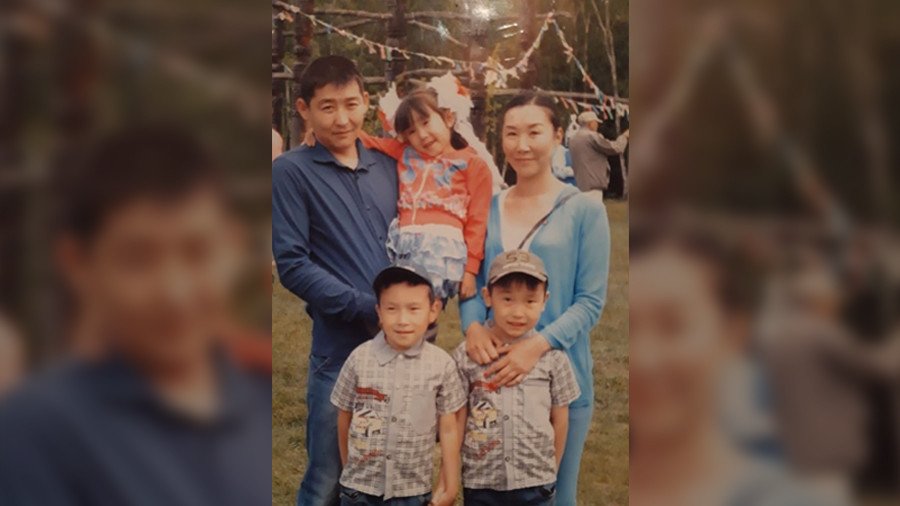 Her daughter was among the five children who were already safely out of the burning building. Tuyara was never seen again, and perished in the fire that took only minutes to reduce the bungalow to a burnt-out shell.
While the three siblings, two of whom suffer from serious medical conditions, still have their father, they now have no house and are currently relying on donations from fellow villagers and people online to build a new life together.
Think your friends would be interested? Share this story!
You can share this story on social media: