Spy plane up close: WATCH Russian surveillance jets perform flawless maneuvers in new video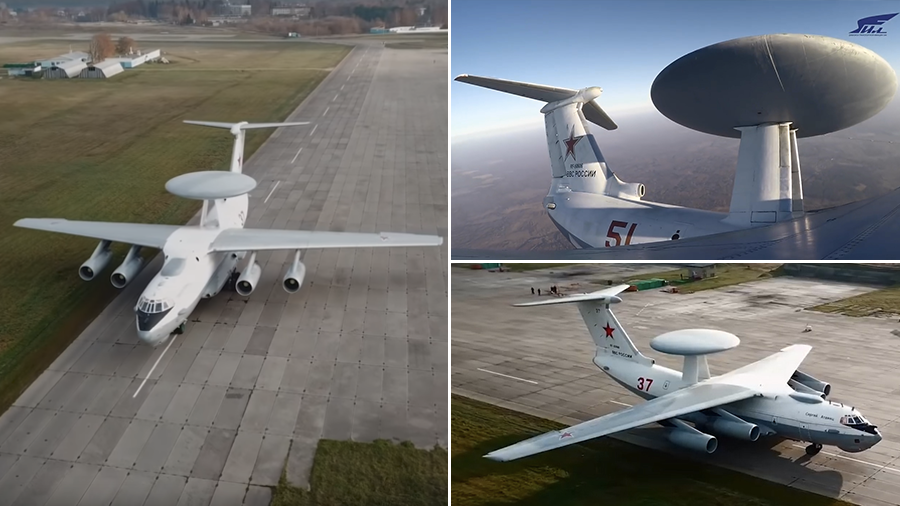 Action cams and drone footage provide a spectacular angle as large Russian Air Force surveillance and cargo planes execute flawless takeoff and landing maneuvers on the runway.
The video, released by the Ilyushin Aviation Complex on Tuesday, was filmed at an airfield near Ivanovo in central Russia. Heavy transport Il-76 planes, belonging to the nation's air force, are conducting takeoff and landing maneuvers on the airstrip, while several aircraft can be spotted awaiting their turn in the background.
Able to carry up to 60 tons, Il-76s are extensively used by the military to airlift troops and cargo. They are also deployed in airdrops during various drills.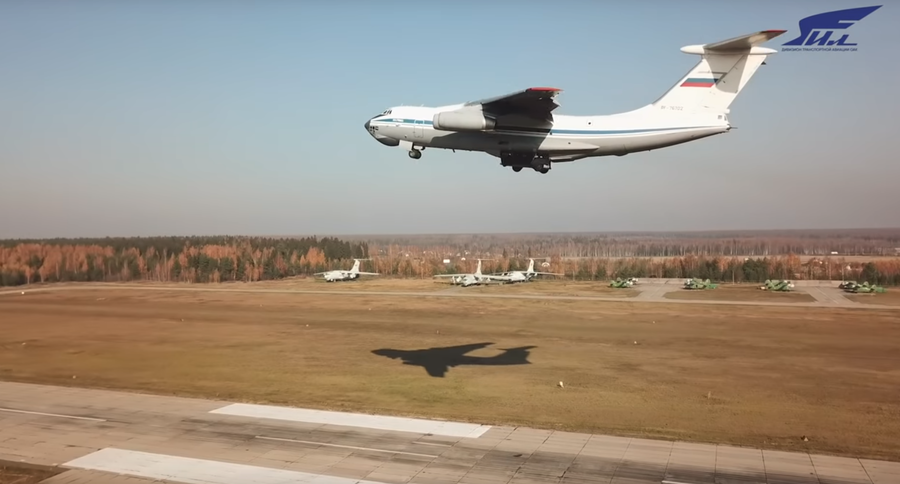 Beriev A-50 airborne early warning and control aircraft are also featured in the video, with action cams installed close to the large radar on the top of the fuselage.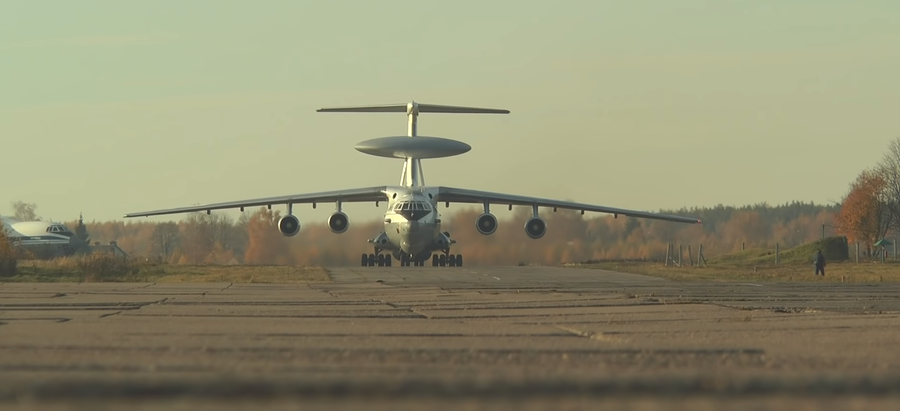 The A-50s are used for spotting enemy targets and coordinating bombers and fighter jets during airstrike missions.
Like this story? Share it with a friend!