'Mentally ill' person tries to break into Russian embassy in Berlin to 'request asylum'
Published time: 14 Nov, 2018 22:30
Edited time: 15 Nov, 2018 09:51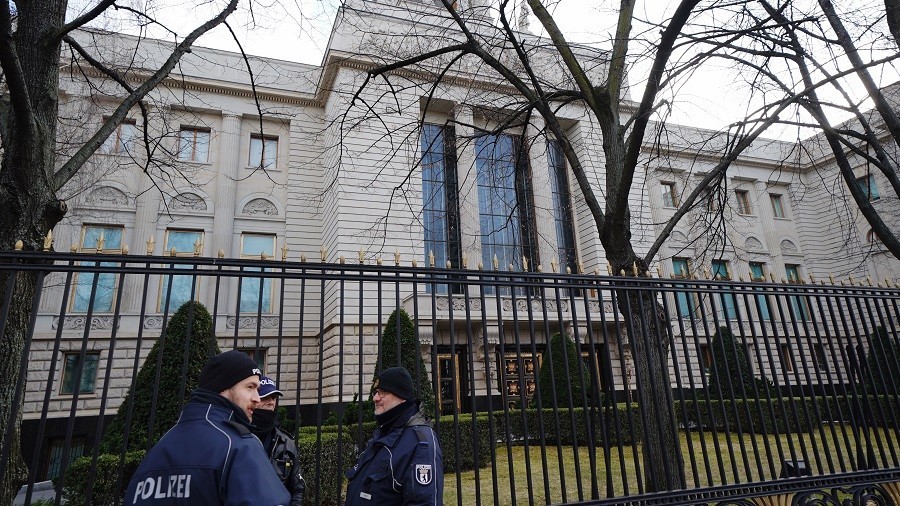 German police have detained a suspicious person in front of the Russian embassy in Berlin after the allegedly mentally unstable man abandoned his car in front of the diplomatic compound and tried to enter it to request asylum.
The Russian embassy reported that, according to preliminary data, a foreigner, presumed to be a citizen of Poland, stopped his car with Polish number plates in front of the embassy gate. He then tried to enter the domain of the Russian diplomatic mission to seek "protection," but was apprehended by on-duty police officers.
"The police officers, who were keeping watch nearby, detained him in a timely manner," the embassy said, in a statement cited by Sputnik. "There is a suspicion that he is mentally ill."
The detained individual was known to authorities and wanted by the police, according to some media reports. His vehicle was searched after authorities cordoned off the immediate area. Despite German media reports that a suspicious object was found inside the car, police eventually gave the all-clear, noting that nothing dangerous had been found.
Like this story? Share it with a friend!